Pay-per-view (or PPV), as a revenue model, was first introduced in the late 1940s to telecast boxing matches for a small fee. Several decades later, PPV streaming became a staple in cable television. Post-2015s, it began getting more associated with the web, rather than pay-TV.
Fast forward to 2020, movie production giants such as Universal Pictures are moving to PPV, with several of their films available for rent on Amazon Prime and Apple TV. Disney, too, is premiering its latest offering 'Mulan,' on DisneyPlus for $30 on September 4.
This shows PPV remains a big market for broadcasters and content producers, and its focus going forward is a no-brainer. But if you are wondering if it is the right choice for your video business, this article will help you decide. But before that, let's sort out the basics:
What is PPV?
Pay-per-view means exactly what it sounds like. It is a video monetization model wherein consumers pay for only what they watch. 
The other two popular video monetization models are SVOD and AVOD. 
YouTube Movies is the most popular example of PPV monetization. You can buy or rent a movie for a one-time fee. Other examples include sporting events like UFC where people pay to watch mixed martial arts matches and Google Play store where you can buy individual videos 
PPV enables the consumers to watch a single video for a one-time cost. So if you are starting your video content distribution, use this model to introduce people to your offering without expecting them to subscribe for a longer period immediately.
In this day and age, many OTT platforms and TV houses also offer PPV options. For instance, SimplySouth, an online entertainment platform comprising 2000+ South Indian movies, enables customers to rent a movie if they don't want to subscribe for a month or an entire year.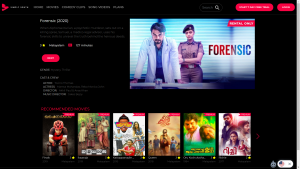 Japanese-owned SKY PerfecTV! Allows its customers to receive one-click PPV access to hundreds of channels offering global sporting events, movies, and specialty programming.
How launching a PPV business can help you 
1. It is perfect for launching exclusive content
When YouTube first launched its rental service a decade ago, little did anyone know the channel would be a perfect mix of traditional YouTube videos and a live stream. Today, it lets consumers experience a new video for a small fee – just like a movie premiere – no strings attached!
PPV is an excellent way to attract a casual consumer – someone who doesn't want to spend much time online but has taken a keen interest in your brand and wants to interact with it.
For example, offer consumers a discount on renting a yet-to-be-released movie, a month or more in advance.
2. It makes live streaming made easy, accessible and affordable
Think UFC, and it is hard to give live pay-per-view streaming a miss! In August 2020, a UFC event averaged 831K viewers on ESPN – the most viewers for a PPV prelim since May.
While its customers get to watch a wrestling match for a one-time cost in real-time, companies that sponsor, host or invest in them earn substantial revenues.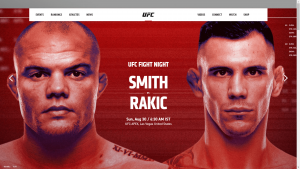 So if you stream live content and want to keep attracting customers at a later date, make its recording available on-demand so that those who missed the live stream can still pay for it and watch it at their convenience.
Depending upon the production, include conference highlights, the ten last minutes of a game, post-match interviews to promote more consumers to pay for this piece of content.
3. It fulfills the increased demand for exclusive sports and esports
Besides UFC, consumers also prefer to watch other sporting events such as soccer, cricket, and mixed martial arts in real-time or as recordings for a fee.
Such live sports obviously have a higher demand than a previously-released match or season. This will help you determine the most revenue-generating content, and price it right. Look at factors such as operating expenses and length of the video.
In the beginning, you might have to set a low rate to attract more customers. But in the long run, it is vital for balancing between growing viewership and being paid adequately. Remember: each broadcast is a revenue source for you.
4. Lower bandwidth costs 
With PPV, people stream what they pay for. This is different from SVOD where people can watch hundreds of videos after paying their monthly fees. 
As people pay for each video, your costs are better controlled. You no longer have to worry about that superuser who streams 14 hours a day at 1080p. 
This also helps you predict your bandwidth costs and manage your finances in a better way. 
Is PPV right for your video business?  These four questions will help you decide:
1. What kind of content do I have? 
PPV is better suited for the below categories: 
Movie premiering 

Live streaming 

Premium movies 

Talk shows 

Sporting events 
Does your content fall under any of these categories? If yes, then you can think of monetizing your videos with PPV. 
 2.
Is my video content quality high?
No one will pay for something available on YouTube for free. However, if you deliver fresh and compelling content to your customers, you will be able to retain them for more than just a video.
Now that everyone is staying home, and there are more OTT options than ever, your video business' success depends on the content value you offer to your customers.
3. Is my marketing strategy on-point?
You need to have a solid marketing strategy to generate interest in your video business, even if you start with just one video. You can begin promotions on your website, social media channels, and blog.
If the budget permits, run sponsored blog posts, online ads, and Google Adwords to fetch as many new viewers as possible. Advertising on radio and print is also advised depending upon your industry niche and provided you have money to spare.
4. Am I clear on the timing of my content?
Your customers will pay for one piece of content, and if you are flexible about the period within which it can be accessed is necessary.
For instance, don't offer your customers four hours to access a two-hour video. What if they want to view it in breaks? They paid for it to watch it as per convenience. Allow them.
For example, after you rent a movie on YouTube, you have 30 days to start watching it. Even if this period is not always viable, we recommend giving 1-2 days to access the video smoothly. This helps them account for any technical interruptions that may arise.
Summing it up
Pay-per-view streaming is a great monetization model for your video business as long as you don't compromise your customers' aesthetic and viewing experience. Sort out your content, fix the pricing, and start promoting, driving, and prolonging your customers' engagement.
Tags: How to sell streaming videos online How to sell videos online Movie premiering Movie renting Pay per view Pay per view online Pay per view streaming PPV PPV Stream Transaction video on demand Transaction VOD TVOD