In the age of Netflix, the audience has become comfortable watching on-demand videos. For content owners, launching their video streaming service has gone from good-to-have to must have.
If you are a content owner with a sizeable audience and rich video library and want to get your content on streaming devices like Android, iOS, Roku, Apple TV, Android TV, and Amazon Fire TV, you know you have a gruelling task ahead of you.
It's best for you to go ahead with a SaaS platform to launch and manage your OTT apps. While choosing the right platform, it's essential to pick one that aligns with your business goals and needs because this is going to be your base for everything: uploading, distribution, encoding, transcoding, content management, VOD and Live, monetization, analytics, promo & couponing, payment gateway, security, and user management.
An OTT platform, which powers your video streaming service, needs to have a myriad of features essential to help you launch, manage, monetize and grow your streaming service.
These are the core features you need to look into an OTT platform before zeroing down.
Table of Contents:
9. Build-in Customization Tools
1. Content management system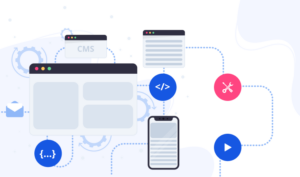 The most important feature you need to look into is an efficient CMS that can help you in all aspects of video content management – importing, managing and curating content.
Upload & manage metadata
Easy ingesting (import from YT in a click) and uploading option (like FTP, MRSS feed) that saves a lot of time and less daunting for the content team to handle. Modify, add or delete meta tag for videos across all platforms from a single place.
Distribution
Option to connect your social media accounts (like FB, Twitter, YouTube) with the platform and automatically distribute videos to your owned & operated properties + social accounts via a simple dashboard. This will simplify your content ops and save a lot of time.
Geographic setting
The platform should provide you the flexibility to set your own content rules (that will allow or deny playback of your videos by geography).
Adaptive streaming
Optimized for adaptive bit rates to deliver video to the user in the most efficient way possible and in the highest usable quality for each specific user (240p, 360p, 720p, 1080p, 4K).
Curating videos
Should be easy to organize content into a reusable playlist for publishing.
Watermarking  
Ability to add logos or watermark to your videos for content security and protect content from piracy.
Cast & crew
Provision to manage entire movie/series details like an actor, actress, director, music director, genre, rating and more.
Offline access
Providing the users the ability to download video and watch it in an offline mode is super convenient, particularly when they are on the go. Additionally, users can save on bandwidth playing offline.
Questions to ask: Can I limit access to my content by geography and devices? Is it possible to distribute content to social media accounts from the platform? Is it possible to schedule the publishing time in advance? Is it possible to import videos from YouTube? Can I create multiple playlists? Is it possible to add a logo to the videos? Is it possible to offer different bit rates?
2. Create & Publish the app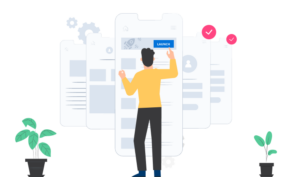 If the platform just provides an API and leaves the rest of the job with you, then it's a humongous task to custom develop these apps from scratch across all the OTT platforms that you want to reach. 
An ideal OTT solution should have ready-to-use templates,where you can  customize the look and feel, and adopt your own theme. This helps step up the time to market as well.
While creating your own apps in this fast-paced & competitive world, spending a lot of time and money on developing custom & complicated OTT apps isn't a wise investment.
Launch your video streaming service within no time with Ventuno. No coding required; no infrastructure required & completely white-labeled. Start for free.
Questions to ask: For which platforms do you create apps? How much time does it take to create and launch the apps? Is customization possible in templates?
3. Monetization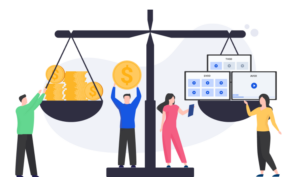 Choose a vendor who has strong monetization capabilities and gives you the flexibility to monetize your content with all models – SVOD, TVOD & AVOD to help your business grow and increase the subscription base.

A high quality OTT platform allows your OTT business to unlock multiple revenue models & should support any model you choose. If you plan to run ad-supported VOD, the platform should have a strong inbuilt ad server where you can manage, prioritize & set up campaigns. All ad formats should be supported such as video, banner, native, overlay & interstitial.
Value adds : Accepting recurring payments with your preferred payment gateway, ability to offer a free trial, coupon management by geography, setting up merchandise and promo offers.
Questions to ask: What monetization models are supported in your platform? Can I set up the ads by myself? Can I do AVOD, SVOD, and TVOD at the same time? Is it easy to create and set up different subscription plans?
Interested in a flexible platform that supports all the models? Check out how Ventuno can help you monetize your content.
4. Reports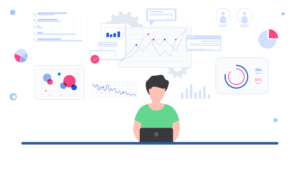 This new decade is not about sustaining in this highly competitive digital world, it's about staying 2-steps ahead & levelling up your game. 
But the question is, how can you do that?
Start from the start, dive deep to get a holistic view and try to learn how your videos are performing.

Analytics is the crux of your video business.
Look for a platform that gives you complete visibility and metrics around multiple areas of your video business such as- video engagement (average playback, total playback, viewer demographic, device info etc), revenue (total revenue, new subscribers, total subscribers, total transactions), content performance, consumer engagement, install details across destinations.
Potentially the platform should give you the necessary insights to drive key business decisions.
Questions to ask: Can I export the data? How often are the reports updated? Can I get geo-based user consumption details? Can I get the revenue data generated across platforms? Can I check active app installs?

5. Video player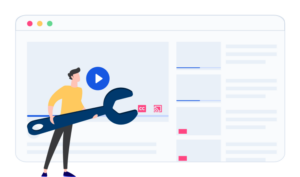 A comprehensive player that's nimble and gives the right user experience. Few things to consider here are:
   a) "Continue watching" list (Resume Playback from where the user left it)
   b) WebSRT and WebVTT based subtitle support
   c) Support both VOD and Live Streaming (HLS)
   d) Adaptive Bitrate Support with auto and manual bitrate switching
   e) Compatible with VAST, VPAID tags, Google IMA, Facebook audience network tag
   f) Player should be customizable (include logo, change color of button and scrollbar)
Questions to ask: Does the player support both VAST and VPAID tags? Can the user resume video from where they left? Can users enable the caption closed option? Can I run both Live and VOD content? Is adaptive streaming supported? Can I add a logo to the player?
6. User management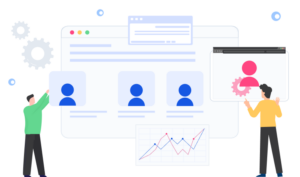 Finding and managing your subscribers shouldn't be a hassle for you.
Any OTT solution you collaborate with should be able to help view the status of your users at your fingertips.
User management is a basic security essential for any organization. The platform should enable admin to control user access, onboard and off-board users, send reset passwords to users, cancel the subscription, refund users, update email address of users, set up rules and so on.
From user level, the key things to consider are – manage multiple profiles under a single account, offline viewing, and watch history.
7. IT – infrastructure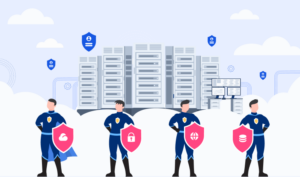 Cloud Hosting
Cloud servers are more reliable than traditional servers. Ensure that the platform relies on a powerful cloud-based IT- infrastructure to provide the necessary servers and storage required to run your streaming service.
The server should be able to handle thousands of concurrent users at the same time without any latency issue and should be able to scale up with demand.
Re-thinking security
DRM (Digital  Rights Management) and AES Encryption are the widely used security systems that play the crucial role of protecting the content from copyrights and curbing unauthorized access of the content. Look for a platform that provides both these security options.  
CDN
Low latency is the fulcrum for your streaming service to be successful. Video quality matters on every screen today, whether you are streaming VOD or Live content.
Any disruption in video quality can cause users to unsubscribe. The best CDN provides a great performance on a real-time basis. The platform should be using a highly efficient CDN that aids you in giving the right user experience. It might be a good idea to gauge the platform's bandwidth capacity before choosing.
Storage
An important aspect to consider is the amount of storage the platform provides in terms of the number of video files that can be accommodated. Some vendors offer a basic plan with restrictions on the numbers of video uploads.
Then there are top OTT platforms such as Ventuno that offer unlimited everything. As a content owner, you can upload unlimited videos, consume unlimited bandwidth, on board unlimited users and make unlimited transactions.
8. Social Sharing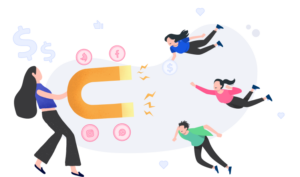 With the surge in the usage of mobile devices, it's evident viewers would like to share their favorite content in their social circles (like Fb, Whatsapp, Twitter, Skype etc). This type of sharing helps promote your brand and attract more audience. So, a platform that enables social media integration is great to have.

9. Built-in marketing tools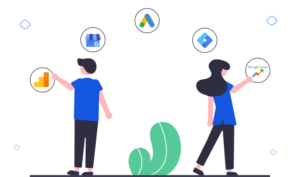 It's very important for OTT businesses to keep enhancing their searchability and encourage more people to find them & their content with the help of the right built-in SEO tools.

Ventuno's platform comes with a fully-loaded set of SEO tools that allows you to optimize your search engines and sustain over time. 
10. Customization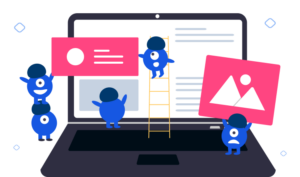 Today's fast-paced digital world is in a constant state of change and transition.
OTT businesses keep evolving themselves by introducing new features constantly to attract more users and retain the current one's.

Any OTT solution you work with should be flexible to develop new custom features for your apps with ease.
Ventuno and it's SaaS OTT platform is fully scalable and thrives on a highly customizable framework which gives it the ability to custom-develop the latest features for your business.
11. Support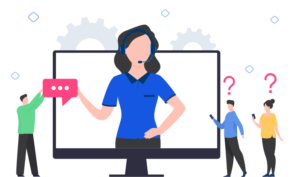 You shouldn't have to worry about managing the backend all the time – it's the service provider's job.
A great support team stays transparent, is responsive & has the ability to prioritize tasks.
As your business grows you need user support from your vendor in all facets – training, troubleshooting, maintenance, and upgrading.
We at Ventuno give utmost priority to deliver best-in-class customer experience with instant communication and constant support via all major portals or your preferred method.

We're here to solve your challenges 24/7/365 – no matter how big or small.
12. White-labeled solution
Look out for a platform that refrains from using their own branding on all your platforms and app stores. 
A fully white-labeled OTT solution creates all the apps for your business and allows you to take all the credits and ownership of the website domain.
Ventuno is a completely white-labeled OTT solution that respects your business. You are the sole owner of everything we develop for you, our name won't be mentioned anywhere!
The Bottom Line:
Launching your OTT apps is a wise decision. This article is meant to help you weed out the lackluster choices in choosing a vendor, and ensure that you end up choosing the best OTT platform that meets your need.
Check out how Ventuno's SaaS-based OTT platform can help you launch and publish your apps on all major marketplaces in 24 hours without any coding or help from IT team while simultaneously allowing you to monetize from day one.
What are your thoughts on this article? reach out to us at info@ventunotech.com if you would like to discuss! 
Discover the advanced features for your Video Streaming Service in one place.