While email marketing may seem like a thing of the past, it is actually one of the most effective marketing tools available today.
Just take a moment to think about how you spend time marketing your streaming business. You might be making a serious mistake if you spend most of your time on social media and little to no time on your email list. Here's why.
1. Email Will Always Stay
Practically everyone has an email unlike what happens with social media, not everyone has an active social account – limiting reach and coverage.
For instance, Meta (Facebook, Instagram, Whatsapp, and Messenger together) boasts 3.64 billion users. Twitter has about 229 million active users – again, this could be a subset of meta users. There are over 4.26 billion email users worldwide
Moreover, a social network may go out of trend and you miss upon the following you build there. Remember Orkut and Google+? But email won't go out of trend as it is essential for communication.
2. Personalization
People love personalization because they want to be treated like individuals, which is the key to successful marketing. But how can you do that when sharing the same post with hundreds of people?
Simpler personalization tactics, such as a user's name, are easy to include in all of your emails. Depending on the campaign, customer preferences and location may be especially useful.
Moreover, emails can be automatically triggered on the occurrence of specific events – such as the beginning and end of the trial period, unlike the fixed scheduling in social media.
3. Return on investment
A study shows that the click-through rate of an email campaign is 14x higher than that of a social media site
Also, with an email campaign, you can track the interactions of your users accurately – such as opens, click-throughs, and conversions – and experiment with different strategies to see which type works for a specific user category. This level of tracking is impossible with social posts.
Email marketing strategy for your streaming business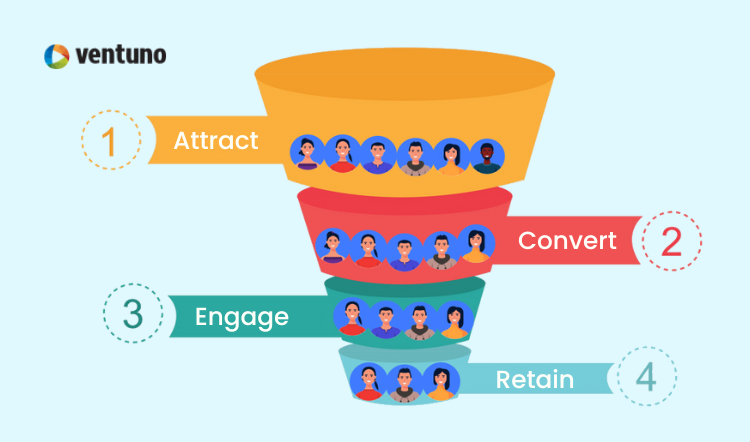 The success of email marketing is driven by knowing your audience's needs and being creative with your strategies
To know their needs, you must first understand a user's journey of becoming your audience. An email marketing funnel is a representation of your customer journey. It shows how your users will start right from them getting to know your OTT service to engaging with your content and then becoming paying users. Finally, they become loyal users of your service.
Have you ever wondered what you should send your users next? Having an email marketing funnel in place helps you answer this question by giving you a clear picture of how your customers see your service.
The emails at each of the stages should make your users move to the next stage. Let's take a look at what can be done in each of the stages to maximize conversions.
Stage 1: Attract
Promoting your streaming service via social media, TV ads, print advertisements, etc., will help you get noticed and bring in some visitors.
Make sure that your new visitors feel welcomed to your service. Collect their email with promotional content or a free trial.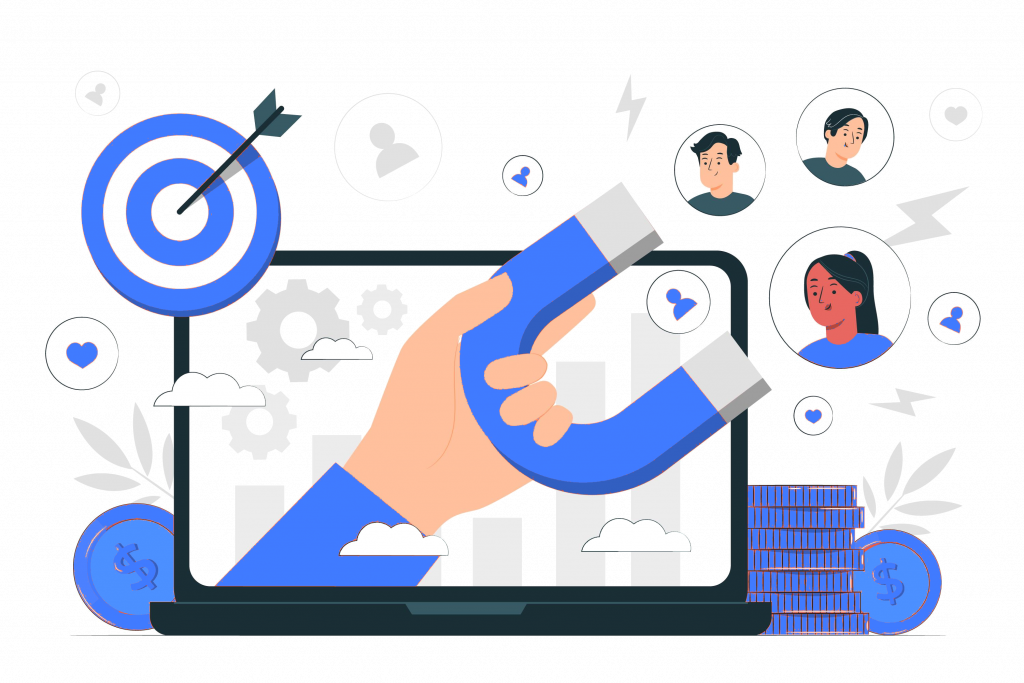 💡 Validate the account by sending an email ID verification link to the user's ID. This will ensure that the email IDs getting collected by your service are genuine.
Within a few minutes of validating their account, send a welcome email with an incentive offer e.g.: a free trial period, special one-time pricing for new members, or other offers that will want them to be paying users.
Stage 2: Convert
You have already won half the battle by acquiring the user, now it's time for you to strike when it is still hot.
Send your users weekly emails on content that is popular and trending that week. Make sure this aligns with the interests of your users – use analytics to know what your users watch and pass.
In addition to trending content, also share sneak peeks on upcoming content and behind-the-scenes. This will make them more interested in your content and service.
Also, show them the value of your library by showcasing some of your classics and lesser-known but interesting content.
The objective is to educate your users on the value of your streaming service and what they can enjoy by being your subscriber.
💡 Set a reasonable buffer time between each email so you're not bombarding their inbox
Stage 3: Engage
At this stage, your viewers have already found value in your service and are interested in your video content, and comfortably browse through your library. In spite of that, they may switch to another service if you do not keep supplying them with new, interesting content.
Track user activity on your platform and the number of videos watched daily by different segments of your audience through analytics. The audience can be segmented and targeted according to their favorite genres, for example, target a user who is watching Bridgerton with more historical shows/movies.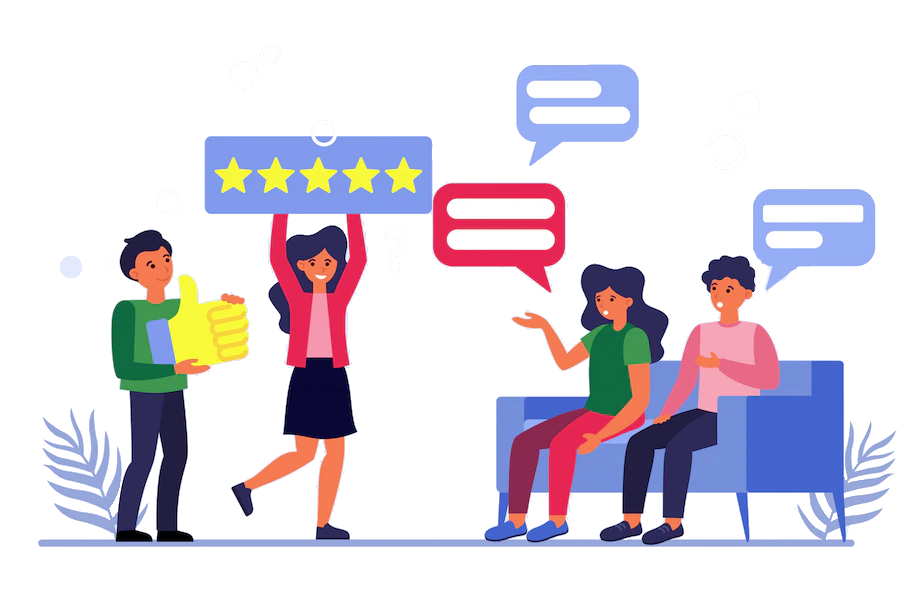 An hour before a live event or on your OTT platform begins, send your audience a mailer to keep the interest levels high and increase traffic on the platform once the event begins.
Upsell your plans, for instance, if a user is subscribed to your monthly plan, show them how much they can save if they subscribe quarterly or annually. This way, you can hold them for a longer period of time. For users in a beginner plan, upsell your premium plan by giving them a gift of premium features for a certain period.
Stage 4: Retain
You need to keep your users subscribed to your service and renew their subscriptions during this stage.
Also, convince those who have canceled or not renewed to come back by luring them with your content.
If you are still not able to win them back, ask for feedback. Understand what made them leave your service and improve on such areas.
💡 Make sure that you have the payment reminders and cancellation email triggers set up right.
How to make your email campaign a success?
Maybe you've tried using email marketing before, but it didn't work? Here are some tips that will guide you in coming up with a successful strategy.
1. Send the right email to the right persona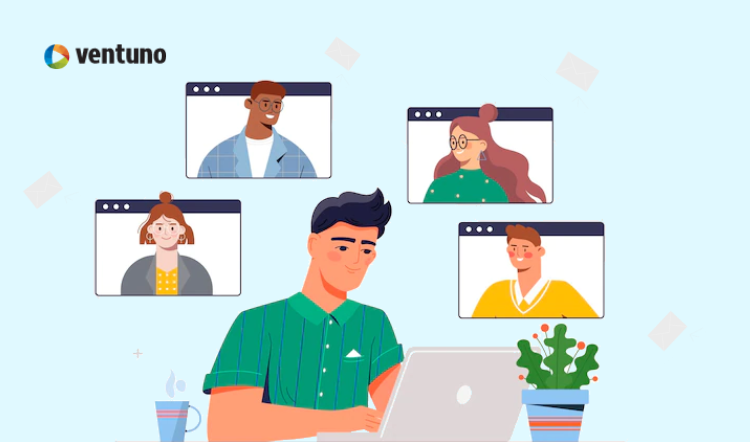 So..What is a persona? A persona is a fictional character that represents the different usage types of your streaming service.
Having an understanding of the motivations and attitudes that shape consumer behavior will make your email marketing process easier and your strategy more effective.
So how do you figure out personas? Here are some starters
1. Demographics – Collect as much data as you can about your audience to help you build a demographical persona.
2. Genre – What genre do they consume? Detail each of the above with favorite genres and further classify them
3. Preferences – What are their preferences? Add in more details based on what time of the day they usually watch your videos, on what devices, how long is their watch session and things like that.
2. Make your subject line open worthy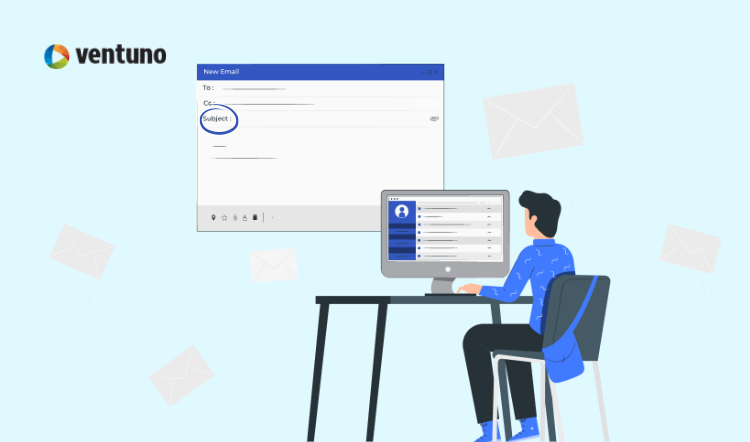 The subject line should be the most carefully crafted sentence or phrase in your email because it's what users see first.
According to statistics, the average person receives 100 to 120 emails per day. No one would read them all. For your emails to be read, they first need to be opened.
It is the subject line of your emails that influences the open rate
Email open rate is the percentage of users who open an email out of the total number of users you sent that email.
To make it simpler Open rate = (opens ÷ sends) x 100
Here are some tips to craft the perfect subject line
1. Subject lines with personalization such as names have a higher open rate than those without any personalization.
2. Use emojis – when appropriate.
3. Get people curious enough to click.
4. Add a pinch of humor
3. Convince customers to click through the email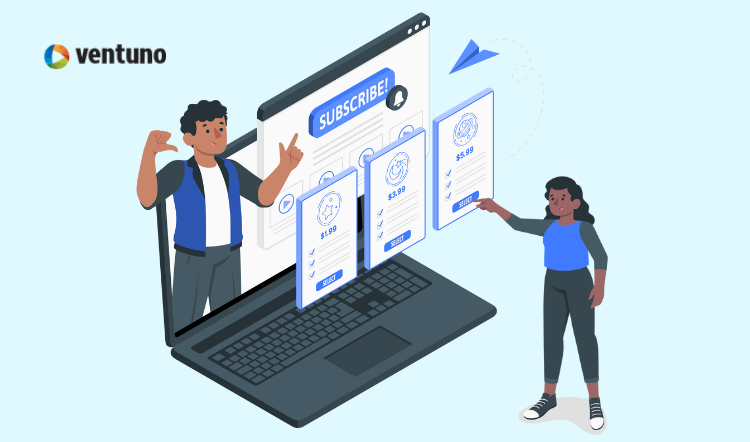 How you write and design your emails plays a huge role in getting the attention that you want so that you will receive more clicks.
Most people will be able to see and click on your links if you make them more prominent – like buttons or interactive elements.
Click through rate = (unique clicks ÷ sends) x 100
Before you start dropping links in your email, you should have a clear idea of the outcome you wish to achieve by asking yourself the following questions.
1. What action do you want your users to take?
2. What do you expect them to do after opening the link?
3. Will the link provide any value to your users?
4. Is the offer/ content irresistible for my users?
5. Am I showcasing the right content to the right user?
6. Have I explained clearly what they can expect by opening the link?
The links you place in your email determine whether or not your user will click-through or simply delete it. Make sure it adds value.
The Netflix Approach to Email Marketing
Taking a look at Netflix's email marketing program will help us learn valuable lessons about marketing.
Lesson 1: A warm welcome
Make your users feel welcome to your service. You are about to build a long-term relationship with your users, and this is the very first communication. Keep it warm and simple.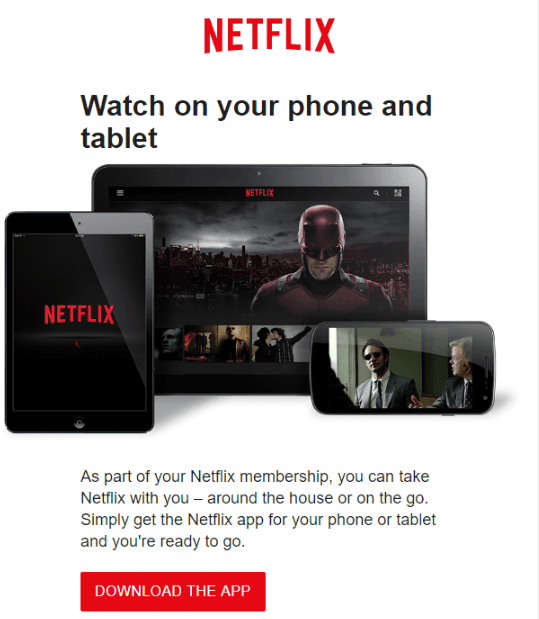 Lesson 2: Data-driven personalization
Netflix draws users in by offering recommendations on shows similar to the ones they frequently watched.
When sending your next campaign, make the most out of the information that is already available to you. Segment users with similar watch patterns and genre preferences. Recommend other content in your library that is related to their preferences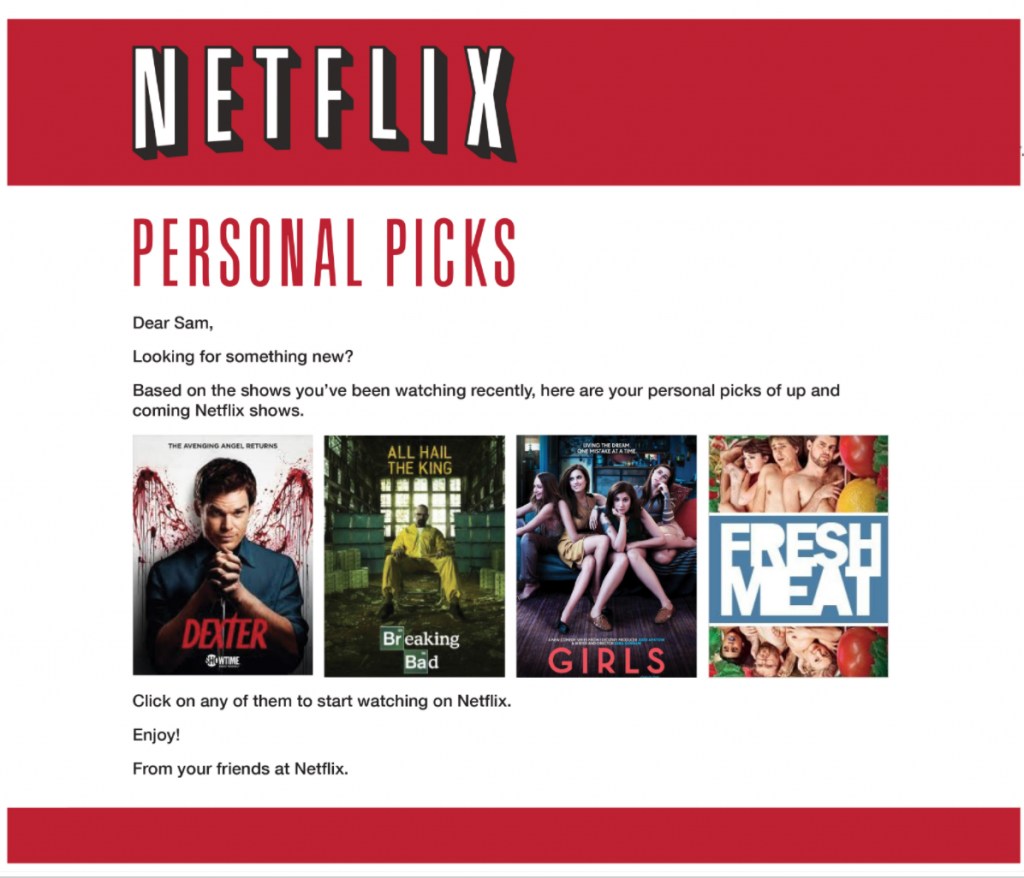 Lesson 3: Create a buzz
A popular show or film to bring in new subscribers and also rekindle interest in existing subscribers. Netflix capitalizes on this and shares a list of trending shows every month based on the user geo.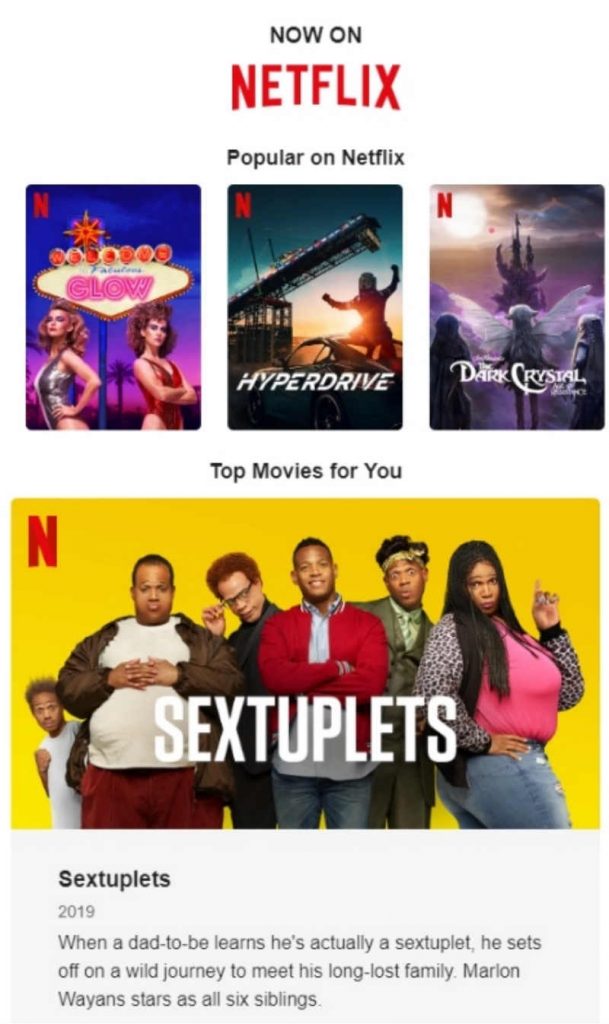 Lesson 4: Win back lost subscribers
Netflix tries to win back every user who has canceled their subscriptions with periodic emails explaining to them what they are missing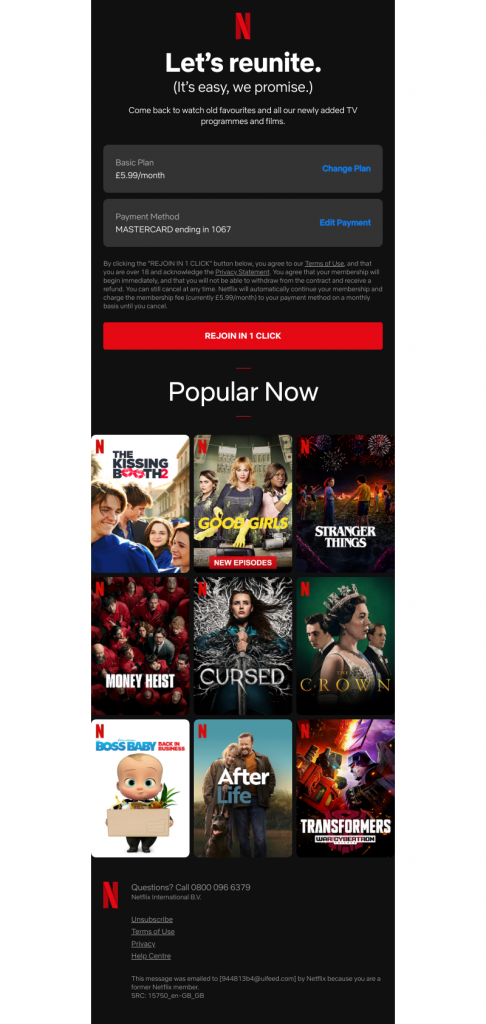 How to Setup Email Triggers With Ventuno
You can compose emails that need to be sent automatically to your users when certain events occur, such as new users registering, plan subscriptions, renewal reminders, and failed payments.
From the Marketing section of the left menu, select Manage Email Triggers
Click on the Create button on the top right or the Edit button under the respective trigger
Select the Trigger Type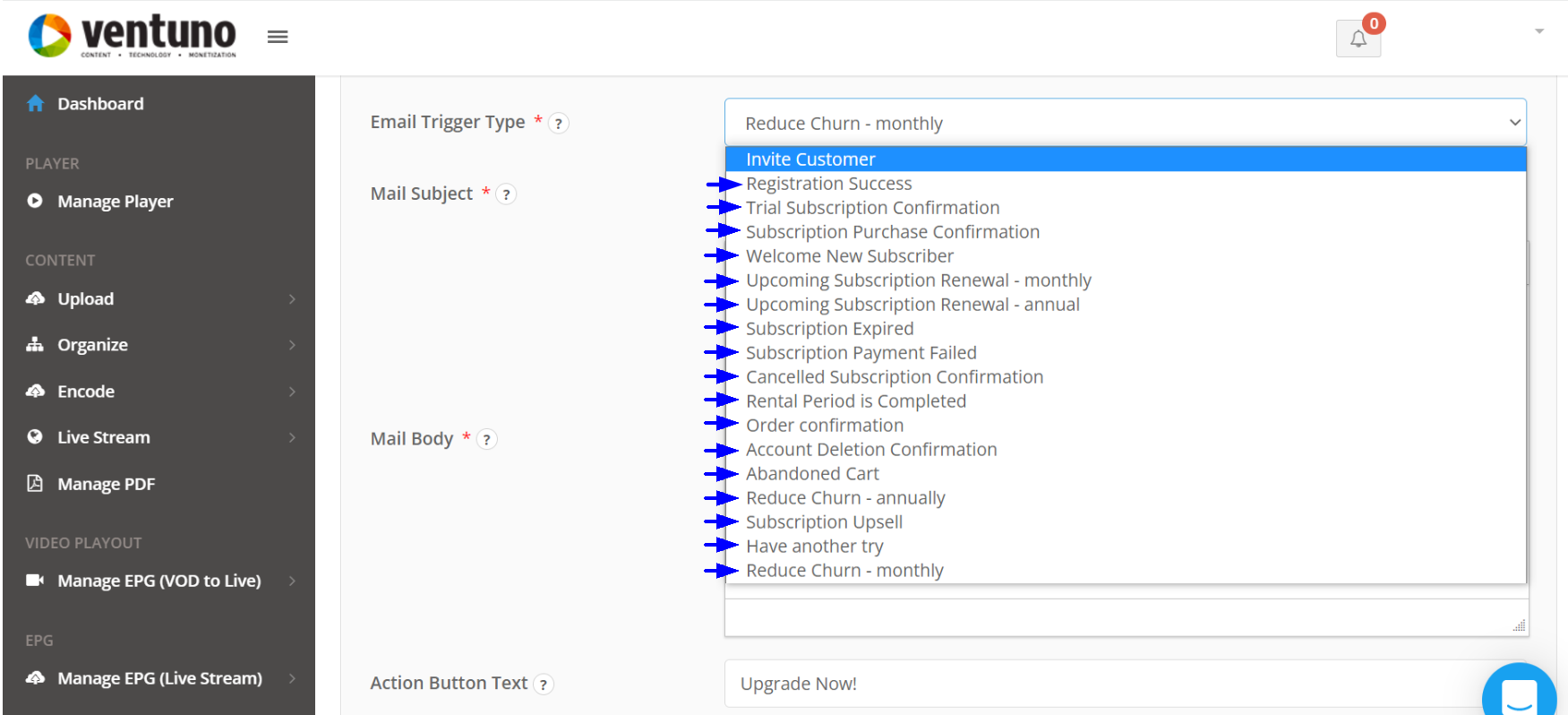 You can use the default subject and message or modify them
You can personalize the email using placeholders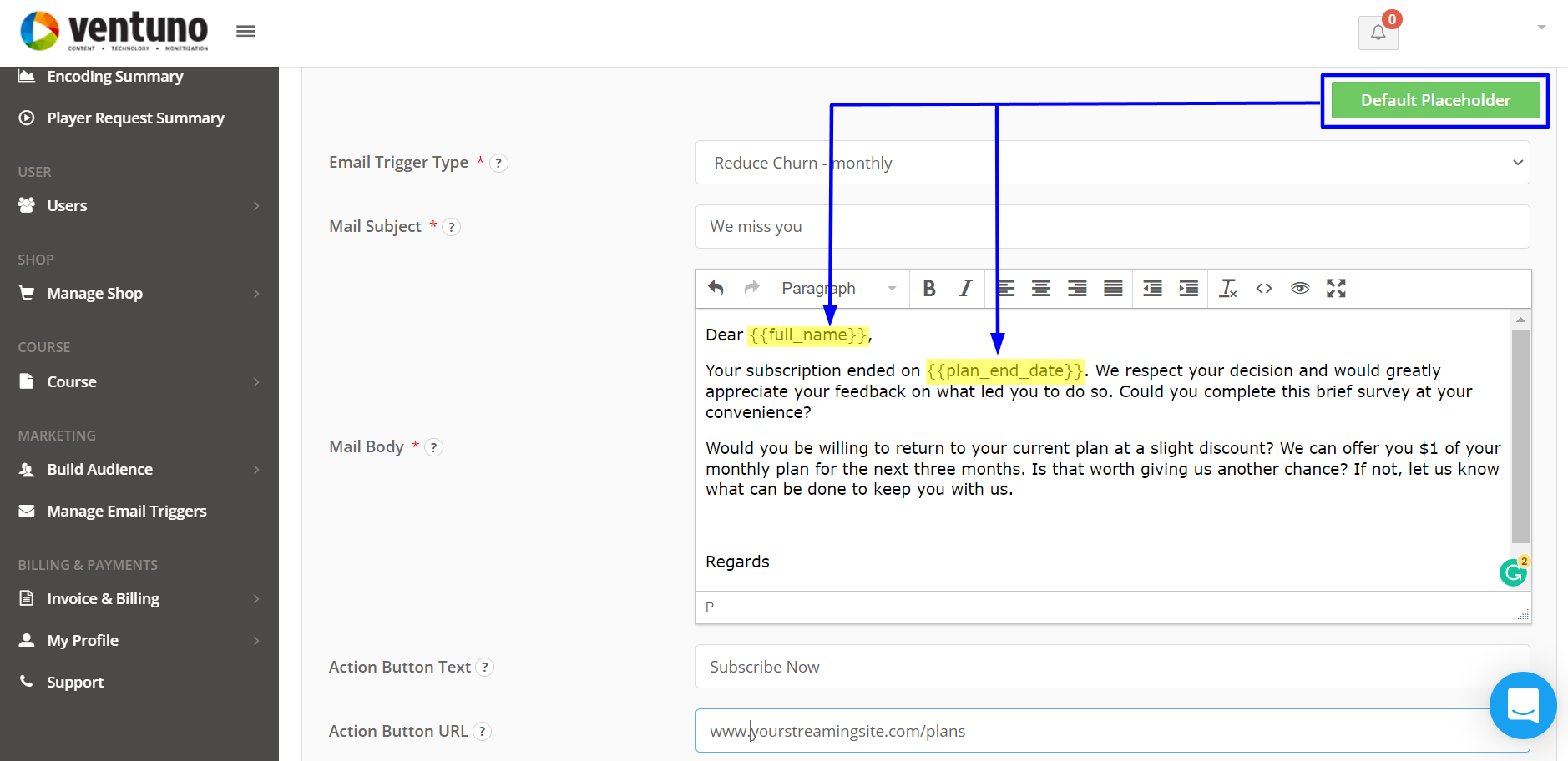 Action button Text and URL denote the CTA (Call To Action) text and landing page
Email frequency, intervals, and schedules can be set up while creating a trigger
An email trigger can be made Active or Inactive at any time based on your requirements
Wrap Up
Take a look at your email marketing strategy if you haven't already.
Depending on what you send, you could win views or lose their interest forever. Be creative and deliver value.
Nurture your relationship with your audience by communicating effectively with them. Set up triggers that will keep your audience engaged and build a loyal following.
Looking to launch your own streaming service?