From being a YouTuber, you have successfully expanded in to the Video on Demand (VOD) Business and have started seeing progress. Your subscriptions are growing steadily and so is your income. And then, you begin to wonder, "What's next? Where will the next set of subscriptions come from?" The short answer to the question – Over the Top (OTT Apps) video Apps.
Table of Contents:
1. OTT services make the world go round
2. Apps - an integral part of your OTT strategy
OTT services make the world go round
It is safe to say, OTT apps are the future of television and online streaming services. We are witnessing tremendous growth in the OTT market the world over. European markets are expected to double in the next 5 years. Asia pacific is poised to grow from USD 18 billion to USD 46 billion in the same period.
People are ready, now more than ever to consume video. Viewers expect their favorite video to be made available to them on every platform and device. And, OTT services make this possible for you.
Where there is potential, there is also increased competition as more players want to leverage this huge market. How can you ensure your share of this big pie? Read on.
Apps - an integral part of your OTT strategy
Apps give the audience of this generation what they want – control, accessibility and at a low cost. If people love your content and are crazy about it, nothing should hinder them from enjoying it whenever they want, how many ever times they want.
From your standpoint, create apps for all the segments and give yourself the opportunity to a larger audience.
Television
Tablet
Streaming Box
Mobile Phone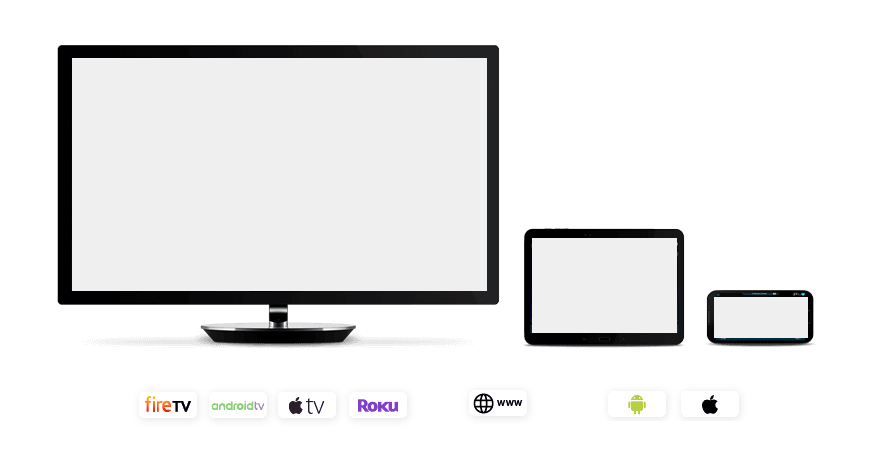 Android, iOS, Roku, Apple TV, Amazon FireTV and Android TV - as the analogy of the pie goes; each of these audience touchpoints is a considerable slice and presents an avenue for your growth.
Creating your own OTT Apps
Even if you start by creating an app for anyone – let's say iOS, you are expanding your potential customer base by a large number. Isn't that your goal – to grow your audience?
Mobile Phone & Tablets
Globally Android dominates the market when compared to iOS. But in the US, it is closer to even keel. Where is your audience? If it is primarily in the US, you have a focus on both iOS and Android equally. If you are targeting worldwide, you can start with Android and then eventually to add iOS. There is no ignoring it.
Streaming Box & Smart TV
When it comes to streaming boxes, Roku has the bigger market share in the US, but Fire TV is catching up, while Google Chromecast has slipped-up.
Smart TVs are capable of playing applications like Netflix, Amazon Prime, Hulu or Youtube even without an intermediate set top box or streaming device. So you need a plan to reach this segment as well.
Why start with one when you can build it all like 'Netflix'? It's not hard or expensive. With Ventuno OTT, you can easily create your own mobile apps (iOS, Android), and connected TV apps (Roku, Amazon Fire) with our inbuilt templates.
If you are able to cater to your audience through all their touch points, you are providing a complete service model that leads to growth and higher revenue.
What are your thoughts on this article? reach out to us at info@ventunotech.com if you would like to discuss!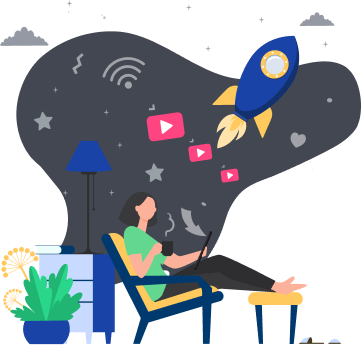 Discover how Ventuno helps to grow your OTT Busniness