If you are a business owner or content creator that has recently hopped on the OTT bandwagon, the number of options to explore might seem overwhelming.
A 2019 study conducted by Deloitte shows that 69% of the households in the US subscribed to streaming services in 2018 alone. eMarketer predicts that by 2022, 55.1 million people in the United States will no longer watch traditional pay-TV. 
These statistics show that the popularity of streaming services is growing at a rapid pace with an increasing number of subscribers switching from cable TV to OTT.
Adding to this is the trend wherein many companies are increasingly investing heavily in the development of OTT apps and media content. Research by Technavio forecasts that the global OTT market has the potential to grow to $77.73 billion by 2023.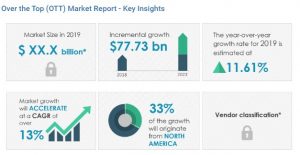 We understand the statistics and research might be too overwhelming for a first-timer. 
So, if you have decided to launch your own OTT apps but not sure which ones to start with, this article is for you. 
Let's start by trying to understand the different platforms on which you can launch your OTT service.
Table of Contents :
2. Make your decision based on the following parameters: 
What are the options? 
Website
Ever watched Netflix from your laptop/ PC on a web browser?  We are you sure you have. You can launch a similar website for your users to watch videos from their web browsers. 
Launching a website is the most viable option for business owners or content creators who are just starting. The reason being – developing and maintaining such a website is easy.
Mobile apps
As of 2019, approximately 75% of OTT streaming happens on mobile, found eMarketer. To accommodate the growing demand for OTT content in India and Malaysia, Netflix launched a low-cost subscription model to engage more customers. Whether you choose Android or iOS, OTT streaming on mobile is the future.
"Drive Organic Discovery by Optimizing your OTT and Mobile App"
Casting
Google Chromecast and AirPlay are casting apps that allow you to stream (or rather cast) media from your computer or mobile device through your home WiFi network and onto your Smart TV screen.
While ChromeCast is done from Android devices, iOS is used for AirPlay. 
Streaming devices
Although desktop, mobile, and tablet drive the online video viewing activity of the majority of consumers, other streaming devices are also used to access the internet. Roku, Amazon Fire TV, Android TV, and Apple TV are popular streaming devices used extensively across households.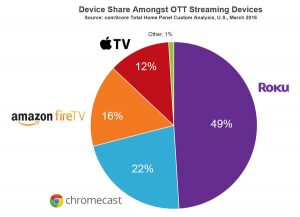 Smart TV
Using smart TVs is a popular way to access streaming services, especially in the US. As per Statista, 33% of consumers who subscribe to OTT content do so on a smart TV. Some other options for smart TVs include LG TV, Samsung TV, Panasonic, Vizio, and the likes.
Gaming console
We have all heard of Xbox, PlayStation, and Nintendo. Gaming consoles can be used as streaming devices. 
Launching your app across gaming consoles can be useful if your target audience is predominantly using these devices (eg: gamers). 
Now that you know the different platforms where you can launch your apps, let us decide which app to launch first.
Make your decision based on the following parameters:
1. Where are your users located?
This may seem like an obvious parameter to consider, but it is a critical step in defining your market. Based on the location of your users, you can decide the platform that you should be launching your OTT app on: 
US
In the US, the majority of mobile users use iOS. When it comes to streaming devices, Roku, Amazon Fire TV, and Apple TV are the most commonly used devices. According to a report by Video Advertising Bureau (VBA), there are over 820 million connected devices in the US.
So, if most of your users are in the US, an iOS mobile app to capture the mobile market, and Roku and Amazon Fire TV to capture the TV market are ideal.
2. Europe
According to a Eurostat report, streaming of video content on smart TVs is notably higher in the continent. So, if your audience is in Europe, launch LG, Samsung, and Panasonic apps to engage the TV market in the region.
Similarly, iPhone comfortably remains the most popular smartphone in Europe. That means if you are looking to target the mobile audience, you should launch an iOS mobile app first.
3. India
Indian consumers primarily use web browsers and mobile devices for internet streaming. In fact, the country's video streaming market has become crowded, with over three dozen players competing for attention.
Speaking of competition, Amazon Fire TV is another platform that is quickly catching up in the country. Therefore, launch your website and mobile apps first if most of your users are in India. If you are also looking to capture the connected TV market, launch an Amazon Fire TV app.
It comes as no surprise that online audiences are always looking for variety in their content. While that is an important parameter to consider, it is equally vital for you to understand which devices your target audience is using.
2. What is the market share of each device? 
Another way to make a decision is based on the market share of each device. 
For example, Smart TV manufacturer Roku is used by 29.1 million users, whereas Amazon Fire and Apple TV are used by 34 million and 21.3 million respectively. That means if you want to capture the TV market, you should first launch an Amazon Fire app.
Again, if your target audience is more of Android users, then launch an Android app since Android has more users than iOS. 
3. Do you have users across different geographies? 
Another critical parameter to consider is what kind of audience you want to cater to. Do you want to be location-specific? Or do you want to cater to a global audience? The choice is yours.
If your target audience is focused in one country, identify its most popular apps in that country and launch them. For instance, Android is dominant in India which iOS is dominant in the US and Europe.
However, if your audience is scattered across the globe, you should launch apps to ensure you cater to everyone. 
4. Budget
Another factor that aids in decision making is the budget. As a best practice, you should launch all the apps to cast a wider audience net. However, if there's a budget constraint, launch the most commonly used apps in your location.
For example, if your potential users are most active on mobile devices, launch Android, and iOS apps. That way, you can cater to your target audience and maintain your budget at the same time. Consequently, if you have gaming streaming service, launch on gaming devices because that is where your potential audience will be. 
"Why should you Choose Ventuno for Launching your OTT Service" 
Wrapping up
Here is a table that quickly summarises the points we have discussed:
Location

Most popular devices

USA

Mobile – iOS followed by Android 

TV –  Roku and Amazon Fire TV

India

Mobile – Android followed by iOS

TV – Amazon Fire TV

Europe

Mobile – iOS followed by Android 

TV – LG and Samsung
Once you have chosen your platform, created content for it, and launched your OTT app, you must take out time to prepare a strategy to market your offerings.
That includes promoting your streaming services across social media channels, branding them in a certain way, and doing continuous promotions to attract more and more consumers.
And, when you have captured your market, think about launching your content on other apps as well to grow your business.
So, are you a content creator looking to launch your OTT apps? We can help! With Ventuno, you can easily launch your streaming website, mobile apps (iOS, Android), and connected TV apps (Amazon FireTV, Roku, Android TV, and Apple TV).
What are your thoughts on this article? reach out to us at info@ventunotech.com if you would like to discuss!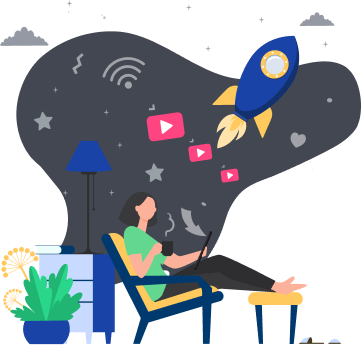 Looking to launch your Video Streaming Service?