There is a thin line between justifying customer data recording for a better experience and a breach of privacy. Every app on your phone, whether it is an OTT platform or an eCommerce site, records a certain amount of personal data relating to your tastes, preferences, buying or watching habits, location, time spent, and so on.
This data helps the apps in creating and presenting content that makes you spend more time, energy, and money on the app. It's all good as long as this customer data is recorded with the prior permission of the user, which is why every app is required to comply with something called GDPR.
GDPR consent management or General Data Protection Regulation empowers users to exercise their right to privacy. It lays clear guidelines on how an app or website can capture and record customer data and to what extent.
On the other hand, being non-compliant with the GDPR subjects organizations to fines upto €20 million or 4% of the annual global turnover of the company.
This guide covers everything you need to know about GDPR consent management. Let's dive in.
In This Article
What is OTT Privacy?
OTT platforms often record personal data of a user. The personal data includes all the ways in which a platform can collect and use personal data of a user like gender, location, email address, device OS, and IP address.
For example, Rakuten CashBack collects information about the coupons, deals, merchants, and offers you click on. The Rakuten CashBack Button browser extension also has functionalities that do not depend upon your interaction with it.
By installing Rakuten's browser extension, you enable it to collect information on the pages you visit on your browser. This allows Rakuten to show relevant offers, such as when cash back or better deals are available with their merchants.
Information collected by the browser extension for these purposes may include date and time of use, browser type, browser version, URLs of web pages visited, general information about the visited web page, product searches, product search results and information about products added to cart.
The browser extension may also collect and use data, such as the order contents and order total, from order confirmation pages so we may confirm your Cash Back faster and more reliably.
All this data helps the OTT platforms in curating a personalized experience. It helps these platforms in targeting ads that are specific to their user segment.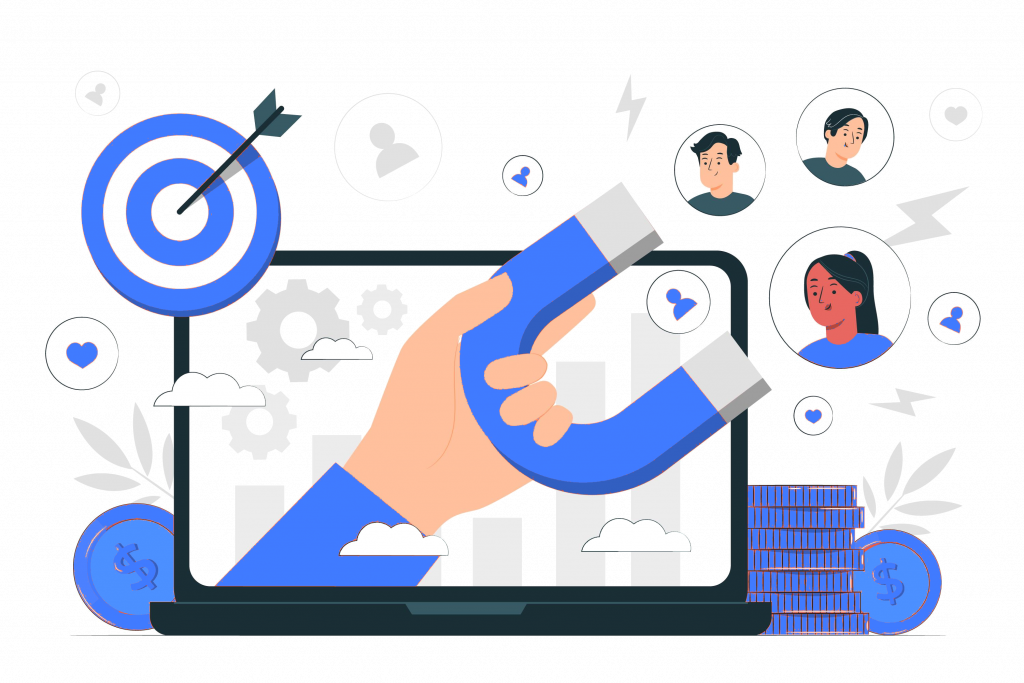 The more advertisers will understand their audience, the more they will be able to target their messaging into an optimized package.
Personal data collection is the best way to ensure that a brand reaches the right audience with the right message at the right time.
The number of social media accounts and smart devices have increased as resources for data and more companies are now relying on them for personal data collection.
The personal data is used to determine which ads a user should be targeted with. Smartphone app makers use GPS signals, cellular network triangulation, Wi-Fi SSIDS, and Bluetooth connectivity to collect such information so advertisers can provide more targeted ads.
Some companies have fared better in expecting customer's reaction to personalization. Amazon features shopping ads throughout its site, making product recommendations based explicitly—and often conspicuously—on individual users' search data, without seeming to draw any consumer away.
Personalizing ads without any privacy breach is a responsibility on the part of the digital marketers and agencies. For that, they must ensure that they keep sensitive information out of the mix, apply some transparency in the process, use data cleverly and justify the use.
New regulations like the EU's General Data Protection Regulation (GDPR) and the State of California's Consumer Privacy Act (CCPA) have forced corporations to raise their data and information security standards along with increasing transparency around what personal information is stored and how it's utilized. These laws provide strong protection of personal data and establish clear rules for platforms and apps that collect, use and share consumer data online or in other forms. These regulatory bodies came into play due to several malpractices, online data identity theft, and data breaches in the past through several online platforms.
Regulations have made OTT players in the EU come up with strong privacy policies. For instance, in its privacy notice, Vimeo clearly mentions what data it collects from its users, how it uses the data, with whom they share, how users can choose more privacy, and many other clauses.
Organizations like GDPR force companies to be transparent about their privacy policies and the data they can collect.
What is GDPR?
The General Data Protection Regulation (GDPR) is a legal framework. It describes the guidelines for the collection and processing of personal information from individuals who live in the European Union (EU). The General Data Protection Regulation rules must be followed by all sites that attract European visitors, even if they don't specifically market goods or services to EU residents.
The purpose of GDPR is to protect website users and visitors in regards to the processing of their personal data and on the free movement of data. It establishes transparency and compliance on the part of the websites and apps that wish to record any user data.
Did you know?
8 out of 10 US companies are taking steps to comply with the GDPR.
27% of companies spent over half a million dollars to become GDPR compliant
What should you know about GDPR regulation as an OTT service provider?
The GDPR regulation has multiple articles. Here are some key points you should know
Principles
GDPR outlines several data protection principles like lawfulness, fairness, transparency in recording data; collecting data for a specific purpose; storage limitation; and integrity and confidentiality.
Rights of the data subject
The General Data Protection Regulation (GDPR), gives individuals the right to request a copy of any of their personal data that is being used by data controllers. These requests are often referred to as 'data subject access requests', or 'access requests'.
Right to be forgotten
Users have the right to have their data erased, without undue delay, by the data controller, if the data is not needed for the purpose it was collected, or the consent was withdrawn, or the data is unlawfully processed.
Right to object
Users have the right to object to certain types of processing of their personal data where the processing is carried out in connection in the public interest, under official authority, or in the legitimate interests of others.
Consent Management
Consent management is the process of compliance that informs users about the data collection and usage practices informing users about data collection and usage practices together with Identity and Access Management (IAM).
Consent management is about empowering your users to choose their right to privacy by giving them the ability to opt-in and out of marketing and statistics categories.
What is a content management platform?
A consent management platform is a software used by the broadcasters and publishers for requesting, receiving and storing users' consent. It stores the list of preferred vendors along with the reasons for collecting the users' information.
How does a consent management platform work?
The platform displays cookie banners to users and asks for their consent on data collection and usage. As a broadcaster or publisher can modify what particular data you would like to be collected, of course.
Once the cookie consent is given to the CMP tracker, it starts recording data. All possible scripts will be blocked unless the tracker is given permission to run and collect sensitive information.
If the agreement to collect cookies is given, the platform, for proof of compliance, records user consent on your website and stores them in an online database.
Broadcasters and publishers have full control of how the management process will look for their visitors.
Today, content distribution makes the delivery of hyper-targeted content to consumers possible, and more so with personalized ways. Obviously, this can give rise to several complexities around managing your users' personal data.
Personalized data has been at the heart of the privacy movement ever since the General Data Protection Regulation (GDPR) rolled out, followed closely by the CCPA and other privacy laws. GDPR regulations have made it very clear on how the data processing, storage, and usage.
The need to integrate consent management system to OTT businesses
With more publishers entering the OTT market, it is really important to think about applying a privacy strategy beyond the standard website to mobile and OTT applications.
By implementing privacy controls into OTT applications using a consent management platform, publishers can avoid legal ramifications. OTT platforms can openly communicate with consumers to build trust and positively impact opt-in consent and preferences.
Moreover, a consent management platform will not only support publishers and broadcasters to comply with global regulations, but also protect against consent downstream to ad tech vendors. In addition to that, the platform can create a more seamless user experience across devices.
How do broadcasters and publishers see GDPR?
GDPR affects online platforms and businesses around the world that are involved in data processing activities. There is also an alternative look at the GDPR. Considering GDPR from the perspective of EU citizens or residents for the user rights it offers makes all the difference.
The GDPR doesn't concern itself with restricting businesses. It entails the safety and security of user data against any identity fraud or other malpractices. The GDPR is more about the rights of the people whose personal data gets processed by online platforms.
Users view this as a necessity and a right because these guidelines protect them and their data strongly.
For advertisers, broadcasters, and publishers, GDPR is often looked at as a challenge that they need to tackle. GDPR poses challenges to these market players because it puts a limit on how they can record user data, to what extent, and how they manage it.
The major reason why broadcasters, publishers, and advertisers need to integrate a consent management system into their platform is because it guides them with all the necessary guidelines to comply with all the rules related to capturing and managing user data.
Conclusion
As GDPR and other data regulations like CCPA become common, managing the privacy preferences has become an integral consideration in the OTT industry. OTT platforms need a flexible and extensible framework that allows them to manage and apply consent preferences across all platforms and apps.
This guide is aimed to help OTT platform providers, OTT solutions, video streaming apps and live streaming platforms understand the importance of a consent management system. And why you as a broadcaster or publisher need a GDPR consent management platform in place.
As an OTT platform provider, Ventuno Technologies ensures that your OTT app is GDPR compliant and all the other data privacy laws to protect user's personal data.
Contact us to learn more about how to integrate and implement a consent management system for your OTT platform.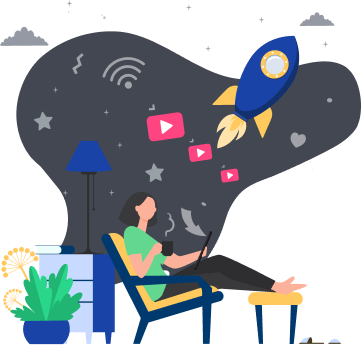 Looking to launch your AVOD streaming service?