An OTT platform or over-the-top platform (also called OTT platform) delivers video content to your smartphone, tablet, or smart TV using the internet.
Propelled by the pandemic and the captive audience it created, OTT apps transitioned from being an upsell feature to platforms users expect as a part of their viewing experience. In fact, OTT subscribers have now surpassed traditional pay-TV subscribers, making OTT platforms the primary channel for US consumers to access video content.
That said, if you are an independent content creator, vlogger, broadcaster, or video content creator looking to move to an OTT platform, capitalizing on the success of OTT apps is a must for your business in 2022.
Here are some statistics to validate our point:
In the OTT video segment, the number of users is expected to be around 1.930 million by 2026.
The user penetration which is currently at 43.1% in 2022 is expected to hit 49.9% by 2026.
The average revenue per user (ARPU) in the video OTT segment was projected to touch USD 62.65 in 2022.
This shows that people are willing to spend their time and money on OTT platforms, video streaming, live streaming and VoD streaming apps more than ever.
However, in such a saturated market, how would you get our OTT channel to stand out? There are two ways to do this. Firstly, by acquiring more users for your OTT solution. Secondly, by retaining these customers. Before learning about effective customer acquisition and retention strategies, let's see the streaming preferences and habits across the globe.
Live Streaming Preferences and Habits Across the Globe
What's streaming in the USA?
In the US, 8 out of 10 consumers now consume content on an OTT platform.
Netflix, among Disney+, Hulu, and Amazon, is one of the biggest OTT platforms in the US in terms of revenue, with 30.8% of all subscriptions heading their way.
In the United States, the top three categories of content are breaking news at 26%, comedy with 25%, and how-to videos are live-streamed by 21%.
What's streaming in Europe?
What's streaming in Asia?
China has the highest digital video viewer share of internet users among all countries in Asia-Pacific.
Of the almost 2 billion digital video viewers this year, more than half (53.1%) will be subscription over-the-top (OTT) video service users.
The estimated reach of active OTT viewers in Asia-Pacific is 392 million people, larger than the population of the United States.
Original shows from platforms like Netflix, Amazon, and Disney are a big draw.
Factors driving OTT customer acquisition
1. Content
The most important factor driving OTT customer acquisition is content. OTT services need to have a wide selection of high-quality content that is appealing to a variety of viewers. This includes both popular licensed content and original programming.
2. Convenience
OTT services are very convenient for consumers. They can watch what they want, when they want, on the device of their choice. This is in stark contrast to traditional cable and satellite TV packages, which require consumers to subscribe to a bundle of channels and watch content on a pre-determined schedule.
3. Affordability
OTT services are generally more affordable than traditional cable and satellite TV packages. This is especially true for consumers who only want to watch a few specific channels or who don't want to be locked into a long-term contract.
4. Choice
OTT services offer consumers a wide range of choices. They can choose to subscribe to one or more services, and they can cancel their subscriptions at any time. This gives consumers more control over their entertainment spending.
Viewer Acquisition Roadmap 
One of the main successes of OTT platform providers is the ability to offer content that maintains user interest, improves their participation and interaction with the platform and increases the number of new subscribers while keeping the customer churn rate down.
For improving engagement and customer retention, your OTT platform can follow the viewer acquisition roadmap. 
1. Help in content discovery
To acquire users for your OTT solution, you could provide:
Suggestions based on the user's preference
Recommendations based on the viewing patterns
Suggestions of similar content when searched content is unavailable
Here's how Netflix does it. It starts by choosing videos to recommend which are likely to resonate with the user. Then, those videos are organized into personalized rows. This way, the user can quickly locate them. Going a step ahead, they also personalize the artwork used to represent each video.
2. Increased engagement
To retain OTT subscribers, you can:
Provide language options and subtitles
Provide the option of commenting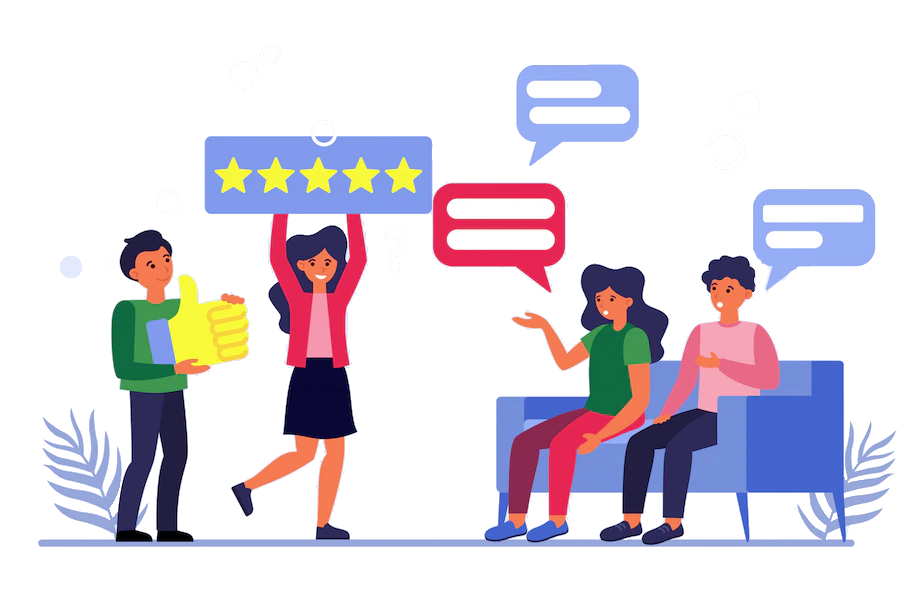 Read our interesting article about how to increase user engagement
YouTube allows users to pin comments. These pinned comments add more value to your videos and can be used to drive traffic to your VOD platform. Many people will look at the comments, which makes them a perfect spot to drop essential notes.
3. Subscriber retention
Failing to retain customers and OTT subscriptions will impact your customer lifetime value (CLV), thereby escalating your customer acquisition cost (CAC) and ultimately your revenue. Here's how you can improve retention:
Have clear navigation and user-experience
Simply payment process
Ensure there is no lag or continuous buffering between streams
Engaging with users in real-time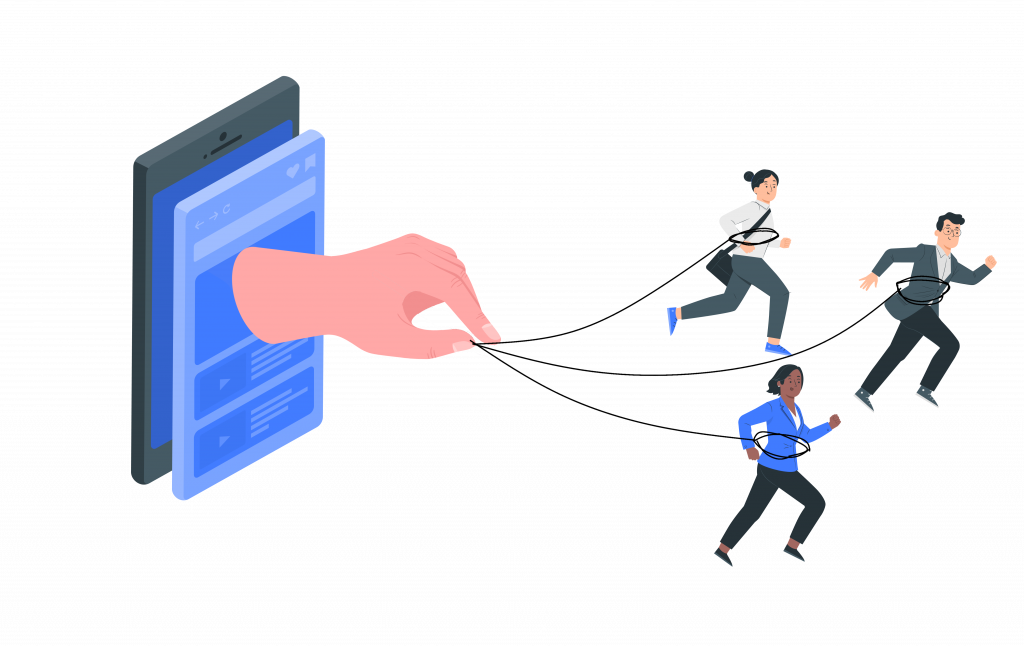 Read our interesting article about how to retain your subscribers
Hotstar sends users contextual push notifications as soon as the latest episode of a series is released. The user has seen previous episodes but not the latest one. This leads to more conversions and increased content consumption for Hotstar.
4. Advocacy
For customers to choose your OTT platform, you'll need to give them something they won't find elsewhere. Simply put, focus on creating original and engaging content that they would share with their network. Leading OTT platforms such as Netflix, Hulu and Disney among many others create remarkable original video content.
Tips for Acquiring Users
1. Create exclusive content
As per research, about 50% of OTT video subscribers have multiple subscriptions. This means, your OTT channel will need exclusive and relevant content to draw the viewer's attention.
Some tips to make your content interesting are:
Analyze the content your competitors provide to come up with a content plan 
Try coming up with original shows and video series catering to a wide demographics of subscribers 
Add a recommendation system on your video streaming platform for OTT viewers to discover new shows 
Did you know, content recommendations drive over 80% of shows watched on Netflix and account for 70% of YouTube views.
2. Offer free episodes
Several OTT services allow users a 30-day free trial before they decide to subscribe to premium membership. Users can choose different subscription plans.
For example, Disney + Hotstar has product badges to let users know the different content offerings in Plan VIP and Plan Premium. The product badges let the users know which content is restricted to the individual plan.
YouTube TV the premium subscription of YouTube has unlimited streaming and users can also pay-per-view.
Be it free trials or monthly and annual subscriptions, your package will depend on your target audience. If you're launching a new OTT channel, consider a freemium model with unlimited access to regular content and an additional fee for accessing premium content.
Free episodes are like a window to impress and acquire new viewers, as they know what they can expect from your OTT channel.
3. Social media marketing
Without utilizing the power of social media, it becomes difficult for brands and businesses to reach out to new audiences and engage with existing viewers.
Here's how yoga instructor Josh Kramer has a great social media bio, a clear call to action and shares tips and tricks in the form of posts.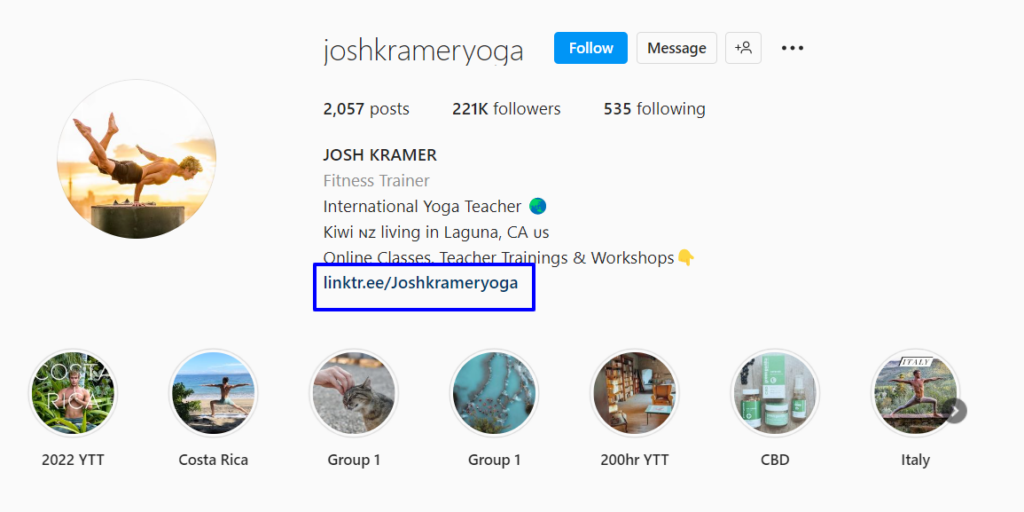 Going a step ahead, as a part of your OTT marketing strategy, you can post trailers, promos and videos directed to your platform with the right hashtags for increased traffic.
Also, don't forget to link your social media profile to your VoD or OTT platform. This creates awareness of your online presence. And often, followers or customers are eager to visit your profile and contact you further.
4. Advertising
TV platforms like Apple TV, Amazon Fire TV and Google TV allow sponsored ads for your OTT service.
OTT advertising, like TV advertising, is helpful to drive traffic to your OTT platform, as you are targeting similar audiences.
It can often be challenging, as you will have to present the same ad by tweaking them according to which device they will be shown on.
The best part is, OTT ads allow a streaming service or professionals to target specific interests, behaviors and demographics.
Tips for Engagement and Discovery
1. Coupons
Offer a web-based voucher in the form of a coupon to promote and market your content. Your viewers can redeem this coupon for a monetary discount or rebate at the time of purchasing.
Users simply have to add the coupon code while subscribing to your service to avail of the discount.
Discounts can be of 2 types – a fixed discount (eg: $10 off) or a percentage discount (eg: 30% off)
💡 60% of consumers believe that digital coupons can help build brand awareness.
2. Great content library
Your audience is always on the lookout for great content, which is why they are coming to your platform.
Why do you think there are hundreds of OTT providers all over the world? That's because there are 3,000 million users worldwide. All of these viewers are looking for a great mix of content.
Quality and quantity matter equally when it comes to content. You can't get away by offering 500 shows to choose from if only a handful of them are worth watching or have any credibility at all.
When you offer a variety of content on a single platform, this creates and improves the value of your OTT platform in the eyes of the viewers. They believe they are getting their money's worth, thanks to the quality and the quantity.
3. Recommendations
Viewers are more likely to relate to the content when they receive recommendations that are specific to their likes.
As an OTT platform, you have all the necessary data on which to base recommendations for your viewers.
The data collected on viewing habits is put to use. You can then provide smart, personalized recommendations that are useful to the viewer. If the recommendations are relatable, it can lead to higher engagement and satisfaction rates for your platform.
The recommendation system is not limited to keyword-based or pattern-based recommendations. You can add in new releases as well as exclusive content to test it out and create a buzz.
The best example of this is Netflix. Netflix has a famous recommendation system that is embedded in every part of its system.
4. Communicate with your audience
Push notifications are a great way to engage with your audience who are familiar with your platform.
Push notifications are not limited to increasing your conversion rate by providing audiences with gentle reminders regarding offers and discounts. These alerts also inform them about any new content available on your platform.
Customized push notification is highly underrated. The OTT brands and platforms that have integrated push notifications in their customer acquisition strategy have experienced the real benefits of it.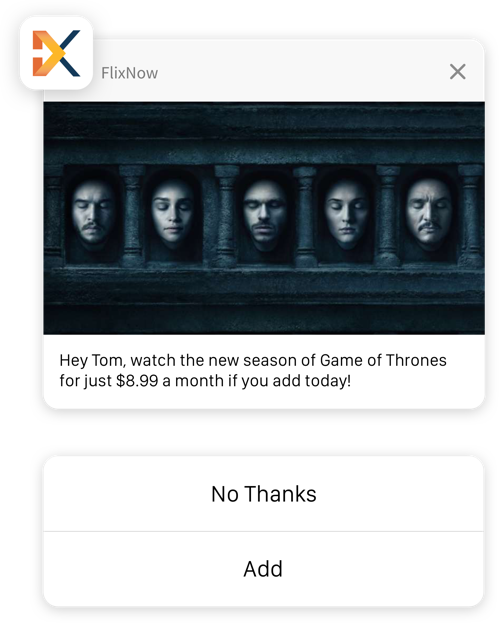 As you can see here, notifications are not just limited to informing viewers about new content. They can be used to upsell and communicate information like the end of the trial period, subscription renewal date and payment failures.
If you are looking to send push notifications to users, you can directly do so from Ventuno.
Tips for Advocacy
1. Social media strategy
The role of social media is not limited to communication or an aggregator of news and entertainment. It is becoming the best way to market or campaign new content on your OTT.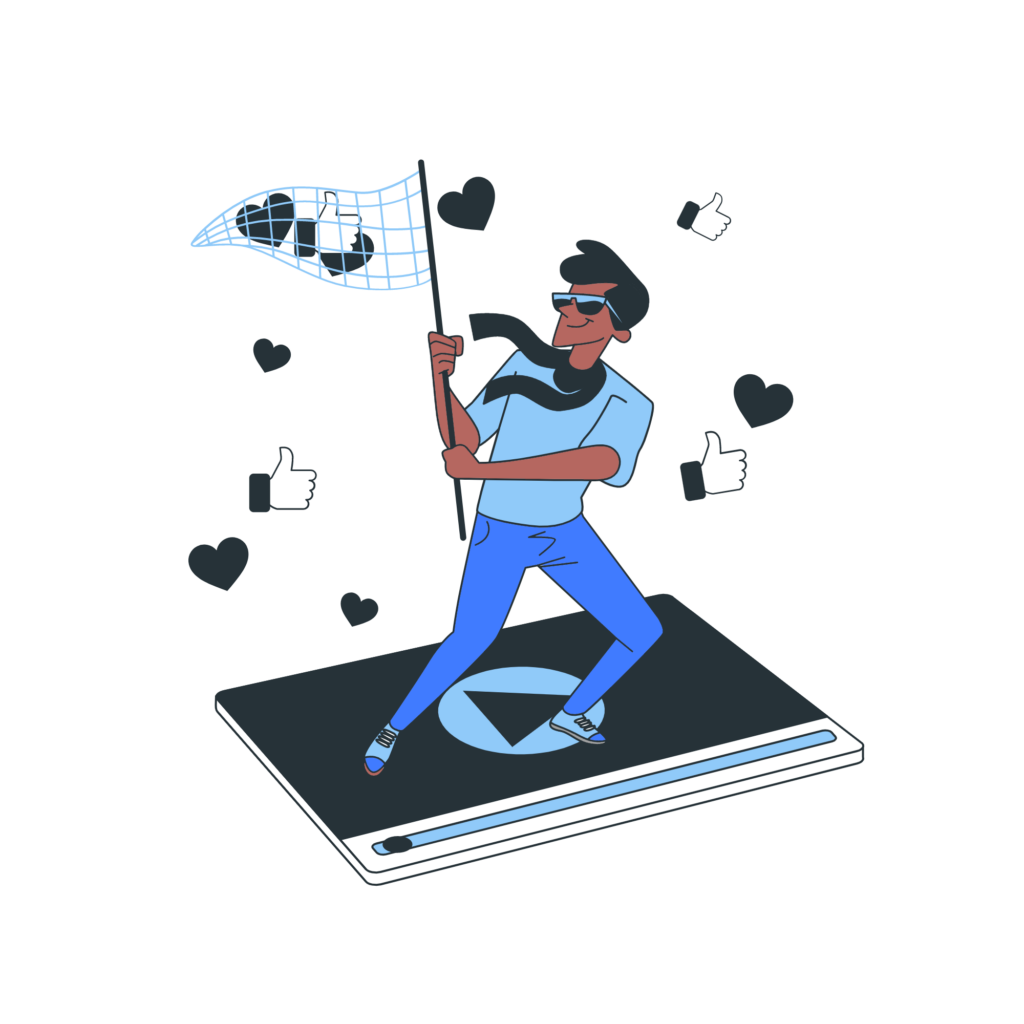 Read our interesting article about social media marketing for streaming services
For instance, popular OTT platforms like Netflix and Amazon Prime Video have a way of bringing people together to watch content on their platforms virtually.
These viewers share their experiences using images, videos, and hashtags about their watch party with their group of friends and family.
This is a great way of not only promoting content but also the overall potentiality of the platform.
2. Build engaged subscriber communities
Forums like OnlyTech allow space for viewers or subscribers to discuss OTT platforms. Viewers from all over the world engage in these conversations that range from news and updates to new content. 
FAQ
What are the most effective channels for acquiring OTT customers?
The most effective channels for acquiring OTT customers vary depending on the target audience and budget. However, some common channels include:
Search engine marketing (SEM): SEM can be used to target potential customers who are already searching for information about OTT services or specific types of content.
Social media marketing (SMM): SMM can be used to reach potential customers who are interested in entertainment content and who are active on social media platforms such as Facebook, Twitter, and Instagram.
Content marketing: Content marketing can be used to attract potential customers by creating and distributing high-quality content that is relevant to their interests. This content can include blog posts, articles, videos, and social media posts.
Partnerships: Partnerships with other companies can be a great way to reach new potential customers. For example, OTT services can partner with telecommunications companies, device manufacturers, and content providers to offer bundled deals or exclusive content.
How can I measure the effectiveness of my OTT customer acquisition campaigns?
There are a number of ways to measure the effectiveness of OTT customer acquisition campaigns,
1. Cost per acquisition (CPA)
2. Conversion rate:
3. Churn rate

Cost per acquisition (CPA): CPA is the amount of money spent to acquire a new customer. It is calculated by dividing the total cost of the campaign by the number of new customers acquired.
Conversion rate: Conversion rate is the percentage of visitors to a website or landing page who take a desired action, such as signing up for a free trial or subscribing to the service.
Churn rate: Churn rate is the percentage of customers who cancel their subscription within a given period of time. It is important to track churn rate to identify areas where the service can be improved and to retain customers.
How can I retain OTT customers once I have acquired them?
Once you have acquired OTT customers, it is important to retain them by providing them with a great experience. This includes offering a wide selection of high-quality content, a convenient and easy-to-use platform, and affordable pricing. It is also important to regularly add new content and features to keep customers engaged.
How can I compete with the big OTT players?
Competing with the big OTT players can be challenging, but it is possible. Here are a few tips:
Focus on a niche audience: Rather than trying to compete with the big players head-on, focus on a niche audience that is not well-served by the existing offerings. This could be a specific genre, language, or region.
Offer exclusive content: Offer exclusive content that is not available on other OTT services. This could include original programming, live events, or sports coverage.
Partner with other companies: Partner with other companies to offer bundled deals or exclusive content. For example, you could partner with a telecommunications company to offer a discount on OTT subscriptions for their customers.
Wrapping up
As the OTT viewership increases, content creators and broadcasters need to find more ways to acquire users and retain them. Now that you know the different customer acquisition strategies, it is time to start marketing your OTT platform and grow a successful video streaming business.
If you're looking to launch and grow your video streaming service, Ventuno is a complete OTT platform that is fully customizable and requires no coding. You get all features starting from VoD, live streaming, app and web templates to payment gateways, analytics and beyond on Ventuno's VoD platform provider.
Looking to launch your own streaming service?