A platform's ability to retain and engage with its subscribers over a certain period helps find out how successful the OTT platform is at satisfying its existing customers. Not only that, it helps boost customer loyalty, ROI, and user acquisition.
According to the Research Director at Park Associates, "They [the audience] have much more time and opportunity to engage and interact with OTT services and are deciding to stick with services, including mid-sized and smaller ones, longer than normal. Consequently, we are seeing a lower overall churn rate for OTT services."
It is no surprise how Netflix maintains a low churn rate and a higher customer retention rate. In terms of content, it offers a wide variety of original movies and shows which comes up to 15,000 titles globally. With this kind of content, Netflix also managed to receive 160 nominations at the 72nd annual Emmy Awards and 36 nominations at Oscars 2021.
In This Article
What is user retention?
User retention is a metric to measure the growth of the audience on the OTT platforms. It calculates the percentage of users that return to the OTT platform in subsequent periods.
The subscriber retention metric leads us to another key metric called customer lifetime value. Customer lifetime value is the total revenue you can expect from a single subscriber. The longer the subscriber stays with your OTT platform, the better their lifetime value becomes.
What is churn rate ?
Churn rate, also known as attrition rate, is the rate at which the customers stop providing more business to a platform over a certain period. In terms of OTT platforms, it is the number of viewers or subscribers that cancel or avoid renewing their subscriptions.
The churn rate for your platform can be calculated considering the following variables:
Once these variables are quantified, you can use the following formula:
Reasons for Churn
There are several reasons why a subscriber leaves your platform. Some of the reasons for customer churn for your OTT service are:
Voluntary and Involuntary Churn
Involuntary churn is when a payment failure occurs or another barrier comes in between that stops the subscriber from being able to access your platform.
When a viewer initiates an exit from your platform it is called voluntary churn. It happens when subscribers are not satisfied with the offerings or do not receive enough value for what they paid.
To simplify it, voluntary churn indicates customer dissatisfaction, while involuntary churn points to payment issues.
Voluntary churn can be driven by seasonal sports, limited-run series, and live events, which drive sign-ups as well as post-event cancellations.
Here are several ways in which you can reduce voluntary and involuntary churn.
How can you add more value to your OTT platform to retain subscribers?
1. Monitor analytics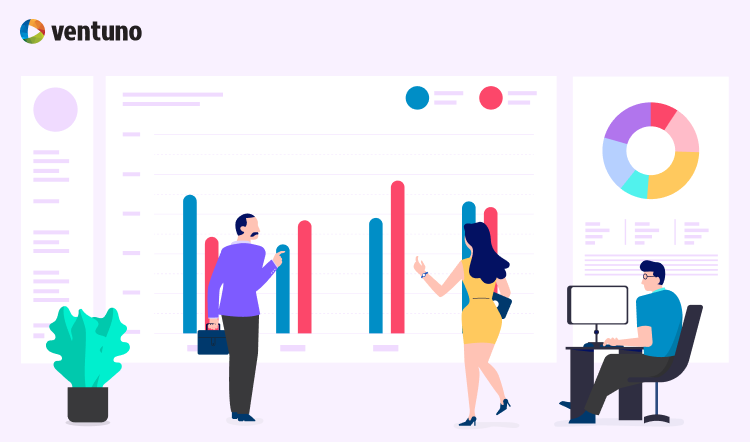 As an OTT provider, monitoring analytics is essential as it gives you all the necessary data to find out where you are going wrong in acquiring and retaining more users.
When measuring and monitoring analytics, you must pay close attention to the following aspects:
Platforms like Netflix and Prime Video grasped the importance of community viewing for users early on. They introduced a watch party that helps users invite their friends and family to watch content with them. This immensely helped in improving the subscriber count as well as the average watch time, thereby improving customer retention. 
Personalized experience and recommendations based on geographies like Top 10 movies in the United States or Most-Watched Show in the United States helped their target audience in a particular geography. An OTT provider can use this customer acquisition strategy to improve user engagement.
Ventuno's Analytics helps you understand at a granular level how, what, and where your audience consumes your video.
The Unified View shows what content your viewers are enjoying the most. The report includes several other summaries like SVOD summary, Plan upgraded user report, AVOD summary, TVOD summary, OTT user reports, video-wise summary, encoding summary, and content partner report.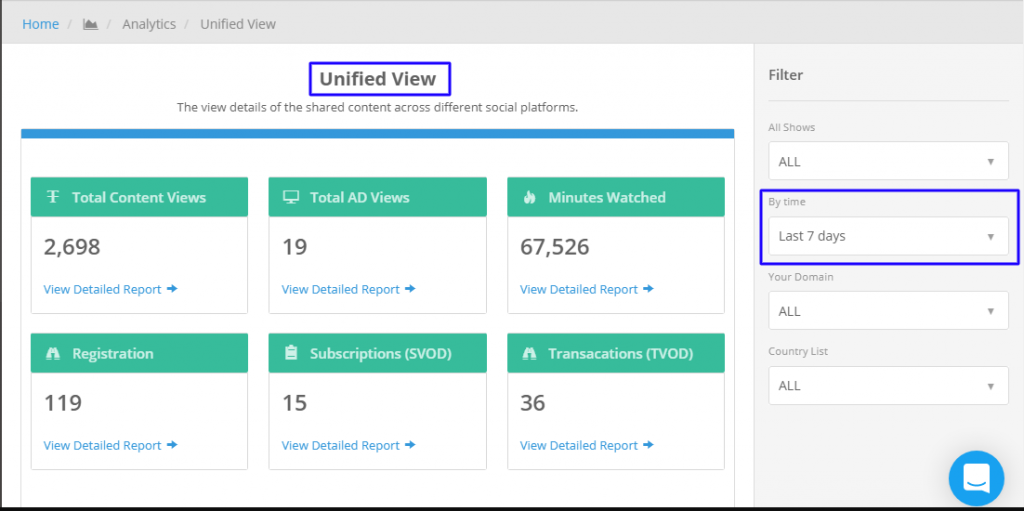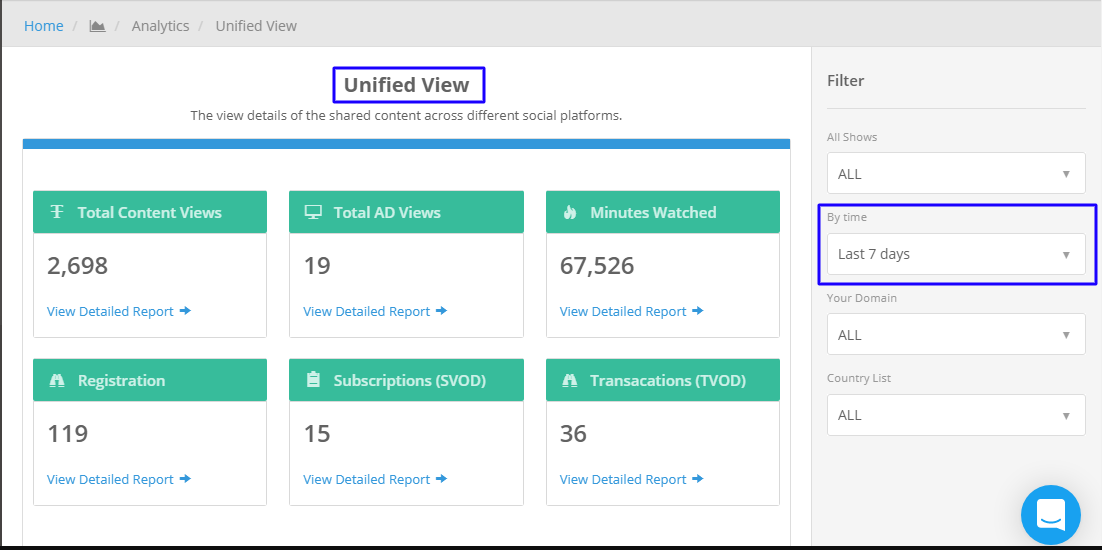 2. Add value to your library
Lack of quality content is one of the biggest churn motivators for OTT platforms.
Unable to find something worth watching is often the most cited reason behind leaving or unsubscribing an OTT service.
Even a robust library is not helpful when content discovery is difficult. If you fail to provide targeted recommendations or personal recommendations to users and guide them in the right direction, a good content library is of no use.
Netflix knows exactly how to keep its churn rate low and retain more subscribers, thanks to its recommendation algorithm. In addition to personalized recommendations, the recommendation engine also sends out email recommendations and reminders to its users.
To be able to apply a strategy like Netflix's, you need to first record and understand the analytics related to the content of your platform.
A platform like Ventuno can help you do that with content reports that cover aspects like video views, video-wise summary, content partner, download reports, and movie reports.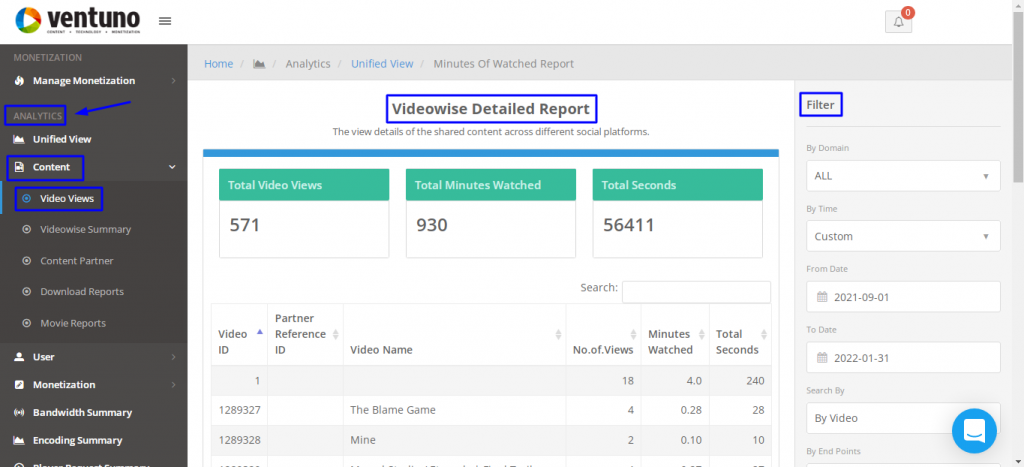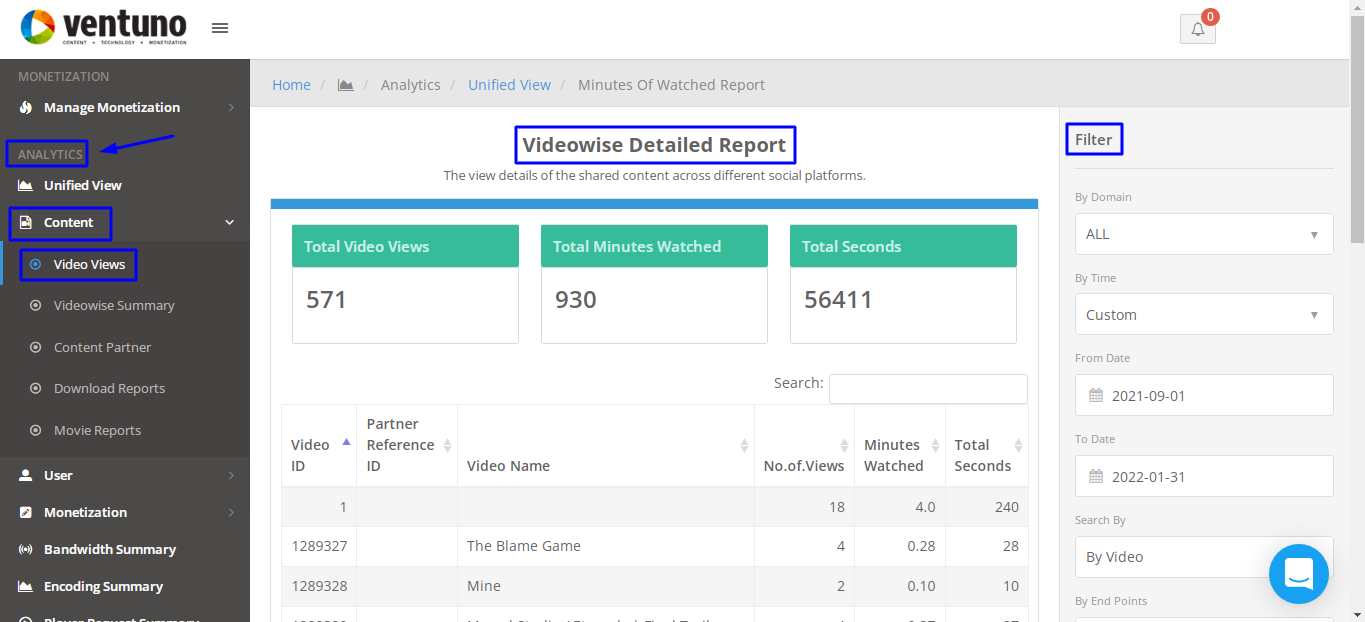 3. Understand user journey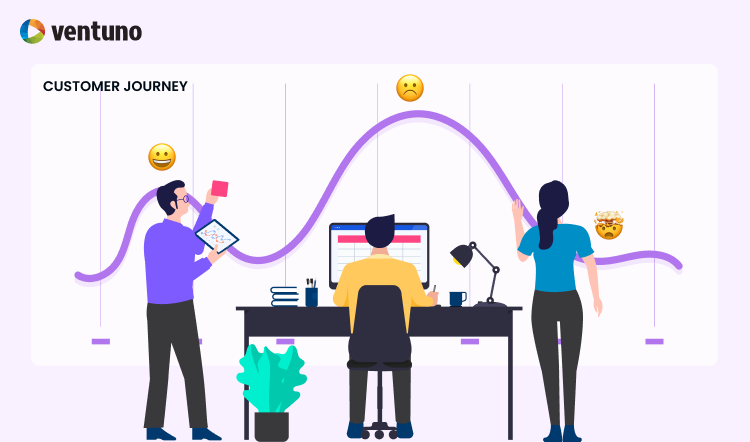 Understanding the user behavior will help you clearly define the relationship your customer has with your platform and how it evolves over some time.
Attention: This is where the user becomes aware of your presence in the OTT market.
Eg. Capture the user's attention through digital advertising, print media, or social media marketing.
Capture: Your presence has captured the user's attention and the user is now evaluating the value you will provide to them.
Eg. Make it easy for your users to reach out to your platform for more information. Make information easily available to them.
User Engagement: Here the user subscribes to your platform and pays money in exchange for your content services.
Eg. Help your audience reach your content in as few steps as possible.
Retention: This is where you try to retain your existing subscriber.
Eg. Maximizing the retention on your streaming platform is all about providing better content, great service, and exceptional support.
Retention is often the most difficult stage for businesses, but if you apply the right marketing strategy, you will be able to retain your users for a long time.
For this, you will have to capture actionable insights and study them religiously to understand your users better. Check their preferences, the kind of content they usually prefer to watch, the periods between which they use the app, ask for feedback, make sure content discovery is easy for them
4. Encourage advocacy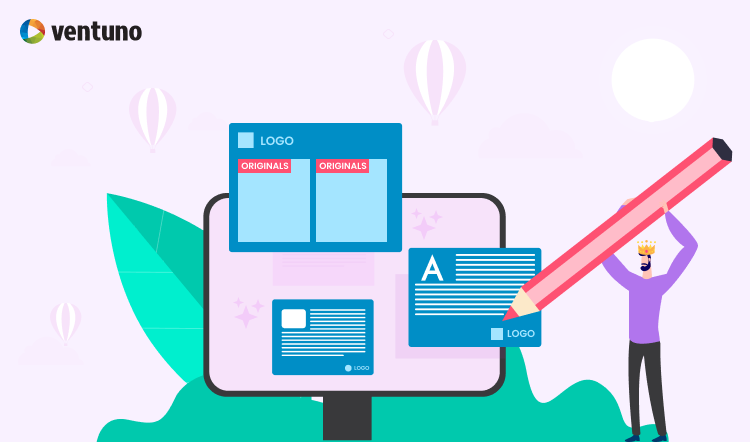 Customer advocacy is a crucial element to boost customer satisfaction on streaming platforms as well as OTT TV apps. You can turn your customers into advocates by offering a smooth user experience, easy content discovery, a variety of content to choose from, and top-tier customer support.
Any OTT provider that works towards making the overall experience better for its customers will stand out from its competitors by successfully reducing customer churn and improving user behavior.
Netflix's secret towards customer advocacy is that the platform adapts itself to the individual subscriber's taste.
Let's take a look at what Netflix is doing differently when it comes to focusing on its customers:
Former VP of Product at Netflix, Gibson Biddle, explains the different ways Netflix looks at customer service and experience.
Netflix is not simply focused on its customers, it is obsessed with them and it is not limited to data, algorithms, and personalization anymore.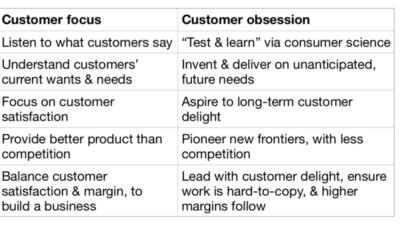 5. Encourage referrals
Did you know, companies with referrals have a 71% higher conversion rate. In addition, they report a 69% faster close time on sales.
When you encourage existing users to invite referrals through discounts, coupons, a free month, or goodies, it helps convert quickly.
The chances are that the referred subscribers are more loyal users as they enjoy your service based on recommendations from their close associates.
MUBI, a curator and streaming service for films from across the world, uses a great referral strategy that provides one month of free usage for the existing subscribers as well as their referrals.
Do not miss out on monitoring and collecting data on all the actions throughout the referral program. You can track from the very moment OTT subscriber signs up to the last minute of the referral turning into a paid user.
6. Targeted discount coupons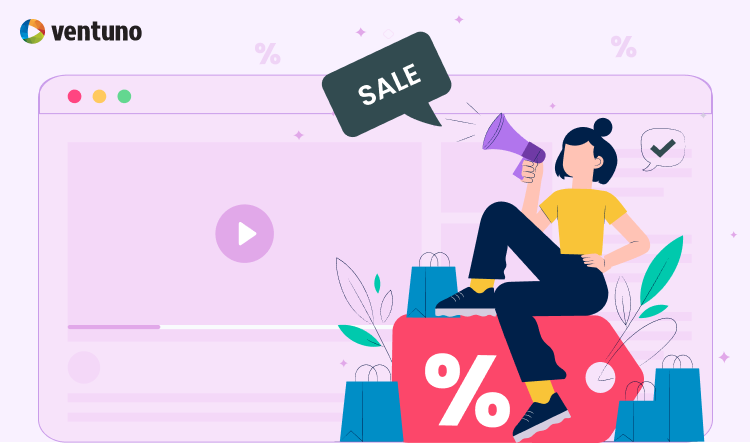 Running promotional offers through targeted discount coupons is another way of reducing your subscriber churn rate.
You can start by offering special discounts to users based on their previous interactions with your streaming platform.
7. Bundling offers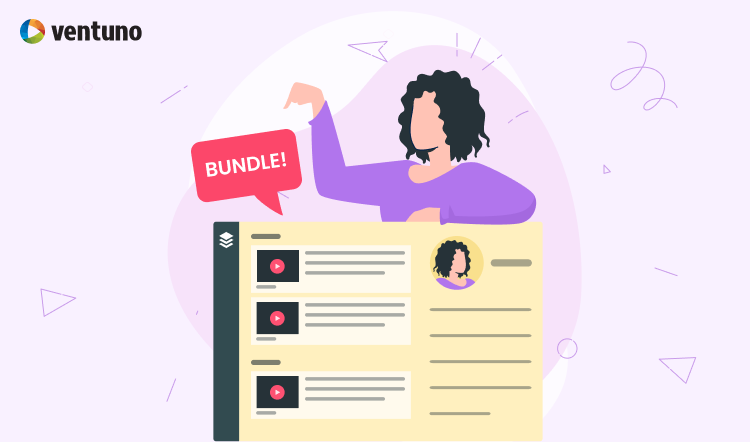 Bundling content and offering as a single package helps you gauge a price-sensitive market. For instance, India is a price-sensitive market and 79% of the people prefer bundled packages.
Bundling helps you sell more content to users. It also works out well for your users because they get access to a larger library of content at a bundled price.
Let's look at how Disney+ reduced churn.
As per Deloitte, Disney Plus has the second-lowest churn rate among other streaming services.
Disney CFO Christine McCarthy noted in February that Disney+ is bulking up its film and TV library to reduce subscriber churn. He quoted,
Disney+ already has content from major production houses and channels like FX, 20th Century Studios, ABC, and Searchlight Pictures. This means a variety of content has made its way to Disney+ in addition to the original Disney movies and shows.
Disney+ recently introduced a new channel Star to create more content for adult and mature audiences.
Partnering with the new channel Star, Disney+ increased its monthly costs from $6.99 to $7.99 in the United States and it still has a lower user churn rate than most OTT platforms.
The reason behind this is the addition of new channels to present more content for mature audiences.
Even though WandaVision and The Falcon and the Winter Soldier have drawn considerable numbers for the platform, there was a lack of content for a wider audience.
Due to the lack of a wider streaming catalog beyond family-friendly entertainment options, subscribers only paid for subscriptions during the release of particular content.
Disney has achieved over 100 million subscribers using four tactics:
This empowers audiences by allowing them to see a film at their convenience, on a platform they want, and at a price that fits their budget.
Summing up
As more and more OTT streaming platforms become available, OTT providers can no longer ignore user retention and customer churn. Along with a rich content library and easy access, subscriber retention has the power to make or break your OTT business.
If you're looking for the best OTT platform with proven experience in enabling clients to monetize their VOD platform, Ventuno is here to help. OTT apps, coupled with the right marketing strategies are the key to a successful OTT business.
Looking to launch your own streaming service?