Great content can make the difference between success and failure, but that's only half the battle. The internet has a lot of content available for viewers.
So, the saying "Don't judge a book by its cover" doesn't apply to online videos. Because you, me, and everyone else on the internet decide whether or not to watch a video based on its thumbnail.
Well, how do you want your videos to perform after all the effort you have put into creating them? Will you be satisfied with a few 100 views or do you wish to see it going viral with millions of views. If you are in the second category, you are in the right place.
Thumbnail is the first impression you create for those looking for your video online. Make sure it's inviting. You never get a second chance to make the first impression. 
But how do you know if your thumbnail is appealing?
We'll guide you through
What Are Video Thumbnails?
The thumbnail of your video is a picture that perfectly summarizes and expresses its content.
The reason thumbnails got its name is because they were originally about the size of a person's... yup, you guessed it right -- nail of thumb.
Thumbnails were created to make it easier to display a variety of media in a single area.
Viewers can choose what they want to see easily with thumbnails because thumbnails give them an overall picture of what the video is about.
Moreover, it also helps your viewers to scan and search for something they are looking for.
So, what should a good thumbnail do?
1. It should communicate the content of the video effectively.
2. It should make the viewer stop scrolling and make them think, "I've got to see this"
Thumbnail - Best Practices
Here are 5 tips to get started
1. Clearly Convey Your Video's Subject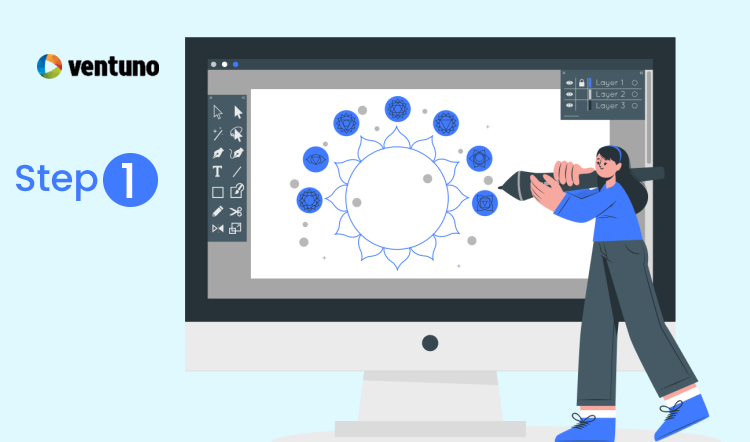 The primary goal of your thumbnail is to reflect the content of the video. In case your video aims to inform your viewers about a particular subject, your thumbnail should also be about it.
For instance, if you are making a video on the 7 yoga chakras, you can add an image of the 7 chakras and their respective yogic points.
2. Show the Face of the Artists or People in an Inviting Way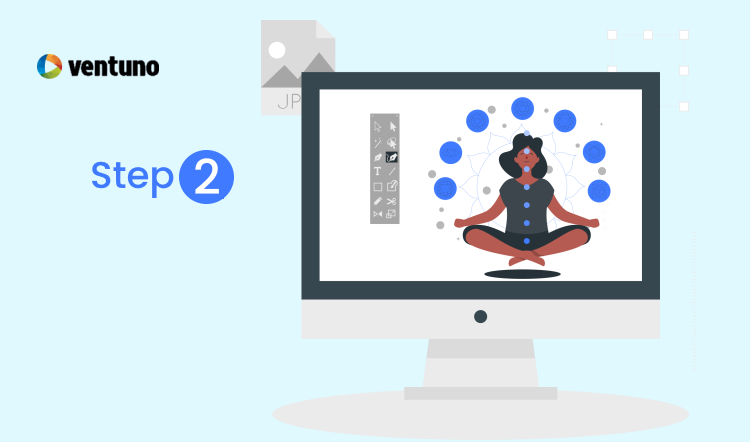 People are naturally drawn to faces because our brains can emphasize with them. The impact of your video increases drastically when it is delivered by someone familiar. Thumbnails with human faces create familiarity and strengthen a bond with your viewers.
3. Apply the Rule of Thirds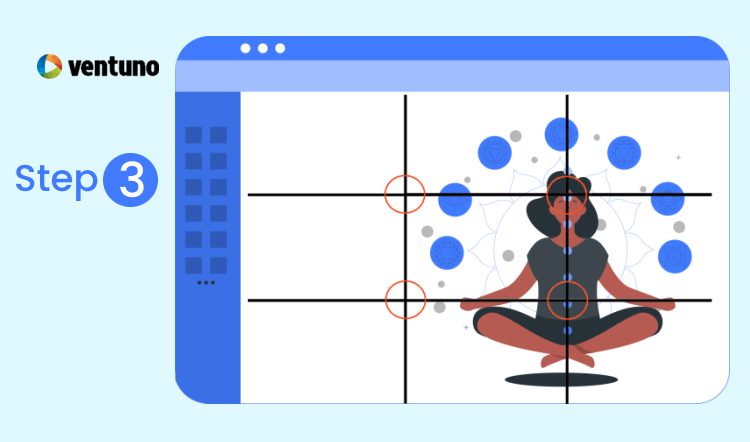 According to the rule of thirds, an image can be divided into nine equal parts by tracing two horizontal and two vertical lines. You should place your main subject on one of the line intersections. This makes your image more dynamic and interesting to look at. 
4. Brand Your Thumbnails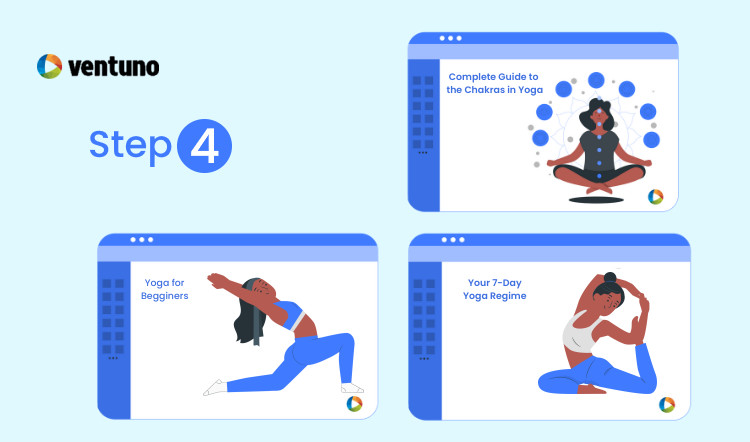 Simply add your logo to your thumbnails. For example, you can see a red N on the top left of all the Netflix Originals thumbnails.
You can take this a step forward by committing to a set of colors and fonts or always including the same face. This improves brand consistency.
5. Be Optimized for Any Device
The best approach for creating an ideal thumbnail is to create thumbnails with different ratios for each screen.
A 16:9 thumbnail would appeal better to someone watching your content on a smart TV. Whereas 4:3 and 3:4 images would be ideal for someone watching videos on their phone in landscape or portrait mode. You can even use a square thumbnail based on the UI design of your app.
Make sure your OTT platform provider lets you upload multiple thumbnails for the same video, and optimizes the image based on the screen type.
Bonus Tip: Create a Template
You can create a template for your thumbnails based on the above tips. It will make it easier for you to craft the perfect thumbnail for each of your videos.
You can design different templates for videos, shows, and playlists – so that your viewers can easily differentiate them.
Also, you can experiment with the performance of a video by changing different thumbnails periodically. Then decide upon the ideal template for your content.
What not to do with thumbnails
Here are some things you should not do with thumbnails
1. Using low-resolution images
Poor-quality thumbnails can undermine the reputation of your video content.
Suppose you come across two videos on the same topic – one has a crisp thumbnail, while the other displays a blurry image that's not clear to make out. Which one would you choose to watch?
Obviously the one with the clear image. The second video might cover the topic in-depth, but who cares? The creator already missed their chance with a bad thumbnail.
2. Click Baits
Not to mention, your thumbnail should not mislead your viewers, as doing so will cost you their trust.
It might give you a spike in view count but it will also cause a drastic drip in video completion rate. This will drive quality advertisers away from your service.
Moreover, once you lose the trust of your audience, it is hard to win them back
Take Away
Keep the thumbnail crisp and reveal just enough information to arouse interest in your audience.
Follow the tips in this post to make great video thumbnails. However, the title and other metadata also contribute significantly to the success of your video. If you want your content to succeed in the highly competitive world of streaming, give it the boost it needs.
Talk to us to understand what it takes to build a successful streaming service.
Looking to launch your own streaming service?